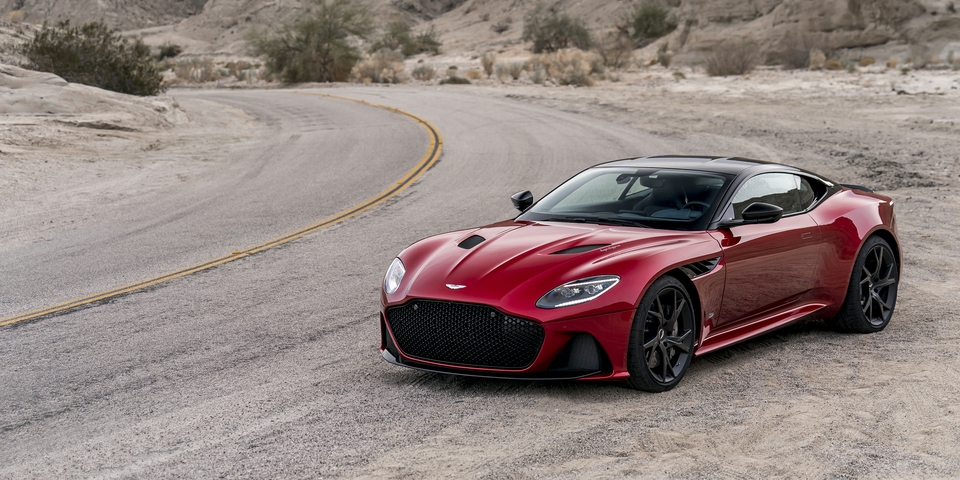 Aston Martin has collaborated with Touring to create the superlative super GT
Bringing together British Heritage and Engineering with Italian Coachbuilding Aston Martin's new flagship model replaces the esteemed Vanquish S. The new car has offers superior performance courtesy of its 5.2-litre twin-turbo V12 which produces 725PS and 900Nm of torque allowing for a top speed of 211mph.
The model reaches a speed of 0-62mph in just 3.4 seconds and 0-100mph in 6.4 seconds.
The new car will be central to the Aston Martin Works display at this year's Salon Privé which takes place in the grounds of 'Britain's Greatest Palace', Blenheim Palace from Thursday 30th August – Saturday 1st September. Regarded as the UK's most exclusive automotive event, it is uncrowded, relaxed and intimate and offers the perfect environment for visitors to get 'up close and personal' with the new DBS Superleggera.
"Salon Privé and the magnificent grounds of Blenheim Palace provide a superb setting for the new Aston Martin DBS Superleggera to be viewed. It is a true icon that we as Aston Martin Works look forward to displaying for the first time in a showcase of models past and present," said Paul Spires, President Aston Martin Works.
David Bagley, co-founder & sales director stated: "Its combination of shattering performance and sheer opulence really sets it apart and we look forward to seeing the new DBS car alongside the new Vantage and DB11 Volante on display on the Aston Martin Works display at this year's Salon Privé."
Salon Privé presents two Concours celebrations within the same event; firstly, the Chubb Insurance Concours d'Elégance on Thursday 30th August which is followed by Concours Masters celebrates 70 Years of Porsche on Saturday 1st September.