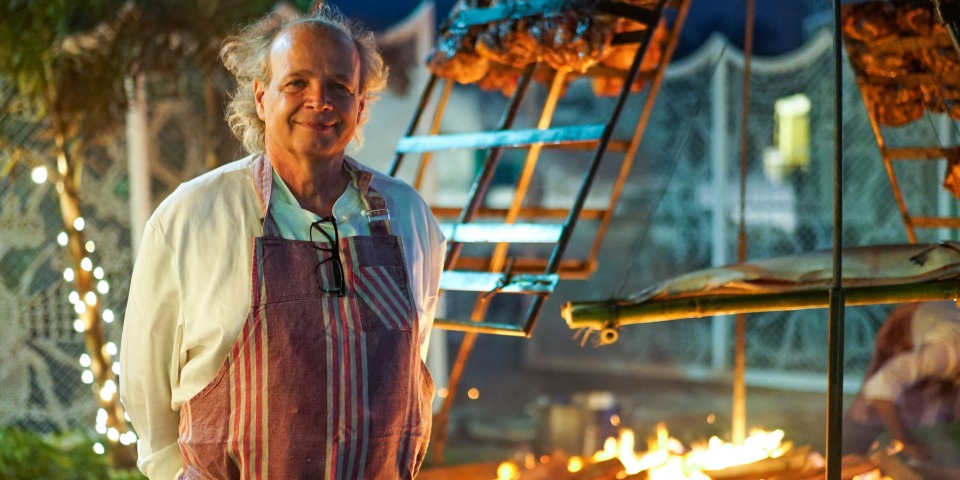 Francis Mallmann opened Los Fuegos at Faena Hotel Miami Beach and is now hosting intimate masterclasses for guests
Francis has built a reputation over the years for cooking his outstanding dishes. Now, for the first time, foodies who can stand the heat are invited to get up close and personal with the gastronomic genius, thanks to Faena's new 'Epicurean Escape Weekend Culinary Package'.
This three-day experience for up to 12 guests begins with an intimate welcome reception at Faena's idyllic 'Tree of Life', where Chef Mallmann and participants will enjoy welcome hors d'oeuvres and wine pairings chosen by the hotel's sommelier.
Francis is offering two private cooking classes with an intimate group of gourmands, where guests will serve as Chef Mallmann's sous chefs, giving them an insight into famous techniques behind some of his signature dishes. These include cured wild salmon, tuna crudo, Argentine beef tenderloin Milanesa, flame-licked vegetables and sweetbreads a la plancha.
The deal will also see guests indulge in the dishes they have cooked during an entertaining sit-down lunch and dinner alongside the chef.
The 'Epicurean Escape Weekend Culinary Package' is available to book at Faena Hotel Miami Beach between 29 June–2 July 2017 and 10–13 August 2017.

For more information on the experience visit: http://www.faena.com/blog/article/epicurean-escape/