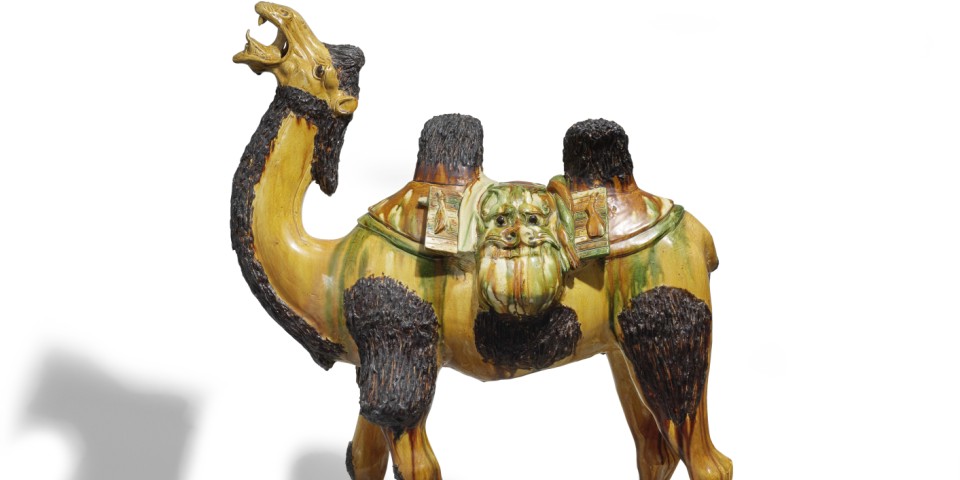 At Bonhams in London on Thursday 8 November, an art collection from French businessman and philanthropist, Jean-Yves Ollivier, who helped end apartheid in South Africa, will be on sale at a combined upper estimate of $5 million.
Extremely rare artworks such as archaic bronze vessels from the Western Zhou dynasty, a sancai-glazed sculpture of a Bactrian camel and and large archaic bronze ritual vessel from the Eastern Zhou dynasty, will be included in the collection.

Bonhams UK and Asia Chairman Colin Sheaf said: "The Ollivier Collection of Early Chinese Art is one of the finest of its kind ever to appear at auction. Jean-Yves is a remarkable man, as his many achievements testify, and his judgement and intuitive feeling for quality and authenticity have been flawless guides throughout his long years of collecting. It is a privilege to be offering these exceptional works."
Ollivier worked in London as a stockbroker for celebrated art collector, Robert Strauss however it was while visiting the National Palace Museum in Taipei in the late 60s, that he was captivated by examples of Archaic Chinese Bronzes therefore vowed to buy a piece. Eventually he acquired nine bronze ritual food vessels, all of which will be sold in the auction. In his interview with Bonhams magazine , Ollivier reflected on what drew him to these works: "I think it was because I felt touched, for the first time, by the craftsmanship. The shape is almost always the same, but I feel as if each piece is infused with a human spirit. It is as if the unknown human who made it has transmitted his soul into the material."
Estimate at £300,000-400,000, the sancai-glazed figure of a Bactrian camel from the Tang Dynasty (618-907) will be a spectacular attribute to the sale. There is no doubt that this work was made suited for an elite member of society. Known as the pinnacle of Chinese culture; this exceptionally made sculpture indicates the significance of foreign trade to the Empire.
Camels were essential for Chinese workers conducting trade with in Central Asia, such as Samarkand. Merchants came from far to purchase materials such as silk and bamboo.