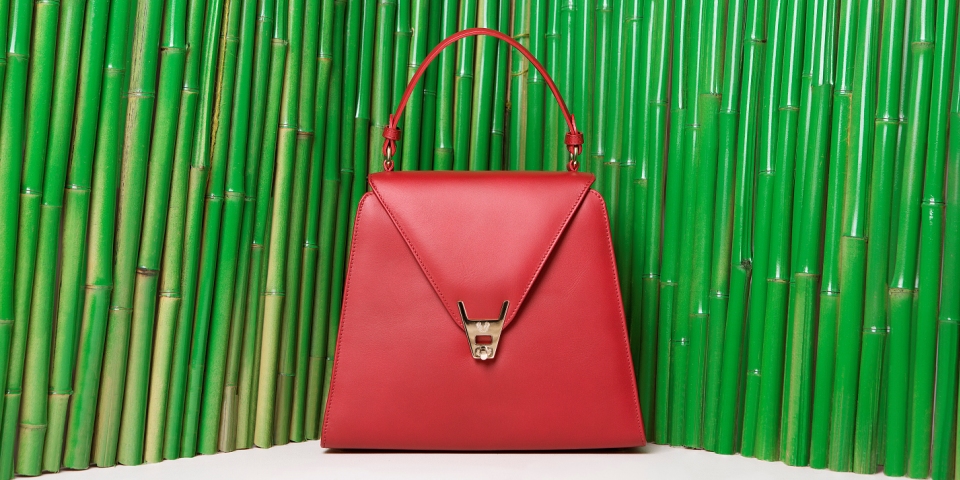 Christina Banjo, founder of Christina Chi, which makes luxury handbags spoke to Elite Living Africa about her debut collection and her ambitions.
Banjo grew up in East London's Docklands area and says her Nigerian grandmother is her inspiration and fostered her interest in fashion. Her grandmother moved to London in the early 1960s, studied at London Fashion College, worked at the famous Selfridges department store and was a seamstress for a central London clothing business. She also launched K Fashions, a Nigerian company.
"She would sew stuff that she saw in the magazines and give it an African twist or a European twist," says Banjo. "My grandmother showed me how to sew and encouraged me to be more creative."
While she started a career in human resource management - "the job I should be doing" she says wryly - it was not her passion and she sought to make a career in fashion. A friend was studying at Central St Martins College and she was impressed by his showcases.
"Then I started researching - I'd always liked handbags," says Banjo. "Mum always told me I had good taste, and I was told off for having expensive taste."
Internships and temping with luxury companies, as well as studying a series of short courses at London College of Fashion followed. Banjo learned how to construct handbags and she already had experience selling handbags when she was a university student: "It was my side hustle," she says.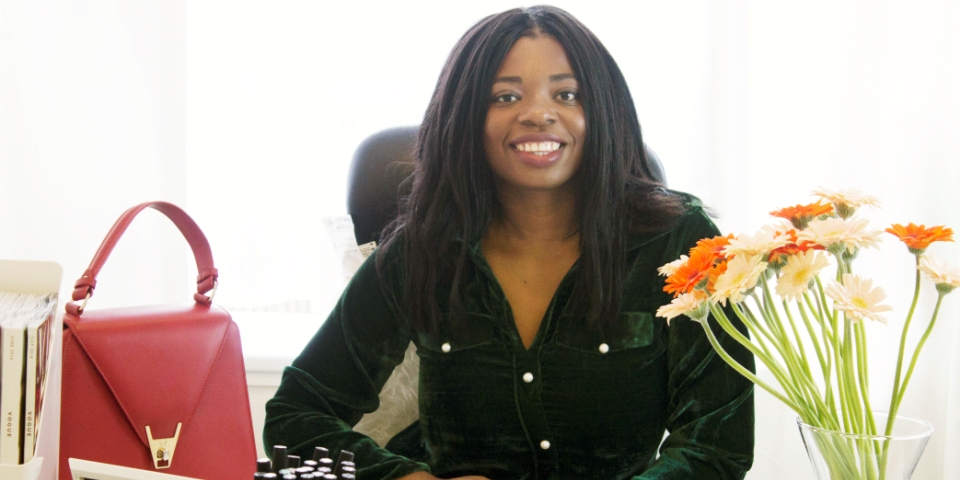 Her debut collection includes vintage-inspired shapes and bold colours and she also does bespoke commissions for clients. But she is does not plan to stop there. With ambitions for a stationery collection, a retail outlet and a foundation to empower young African entrepreneurs, it is clear that Banjo is not going to rest on her laurels any time soon.
"I want to create a unique concept store as the brand grows and attract investors," she says. "I want the store to be welcoming, everybody can come in [without staff] jumping on customers. I want people to come to the store to be inspired, to see art works, to do workshops, to not feel pressured. To create an atmosphere that is always busy and lively. Running events, speeches from inspirational people, a bar, a coffee shop."
Her ambitions for a foundation are also important to her as a "legacy of the brand".
"I want to help people in Africa with entrepreneurship and invest in creativity."
www.christinachi.co.uk
Read more about Christina Banjo and Christina Chi in the next issue of Elite Living Africa.