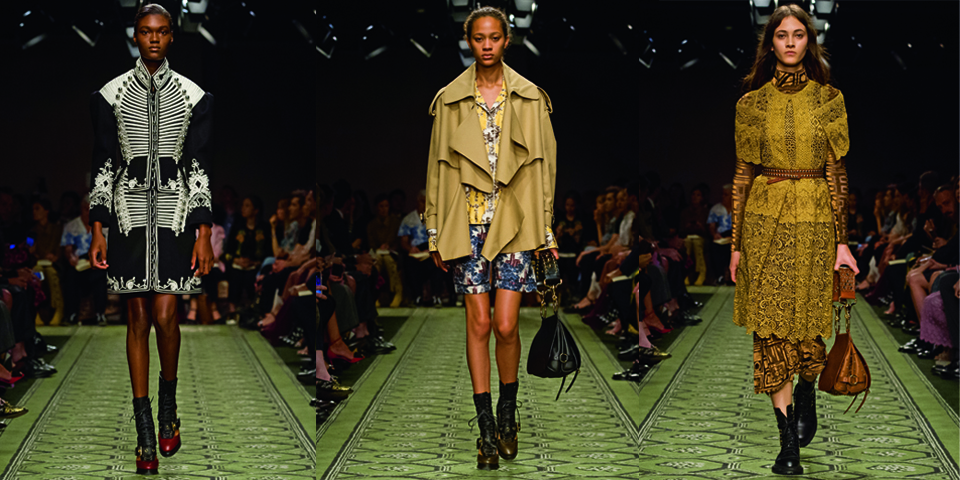 Luxury British fashion house Burberry stole the spotlight at London Fashion Week which took place on 19 September, showcasing its Spring/Summer collection
The catwalk show was held at Makers House, Burberry's new show venue in Soho.
"Tonight's show marked a very special moment for us - it was the culmination of a series of important changes we made designed to bring our collections closer to our customers. The collection was influenced by Virginia Woolf's novel Orlando - a love letter to the past and to English history, and a kind of dressing up box to visit and revisit.
Guests at the show included Burberry models Edie Campbell, Cara Delevingne, Jourdan Dunn.
Burberry's entire collection including the make-up look premiered at the show and is now available to purchase globally, shipping to more than 100 countries.