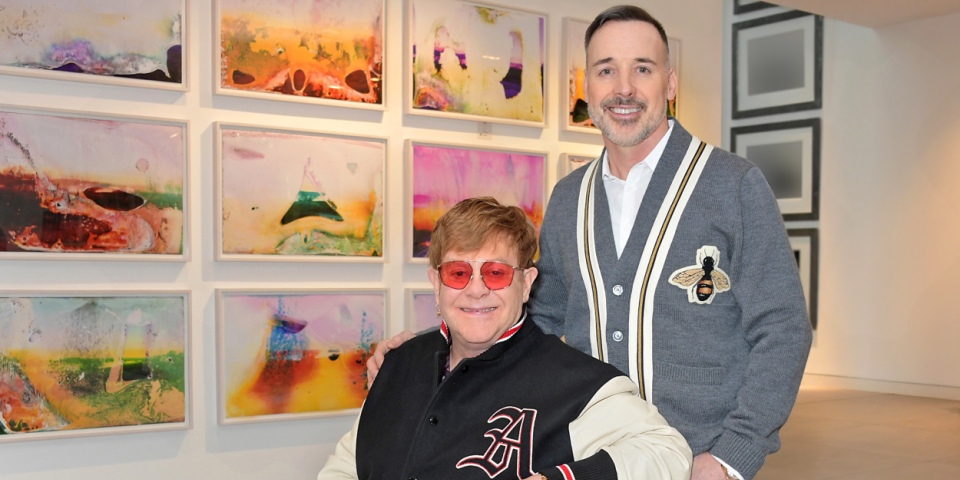 The world's leading museum of art and design has announced a long-term collaboration with the Rocketman himself, Sir Elton John, alongside his husband, David Furnish.
This partnership will also include a co-curated temporary exhibition, which is set to feature the celebrated musician's 7,000 strong personal photography collection, thought to be one of the greatest private photography collections in the world. Sifting through the plethora of fine art and photography, the exhibition has been carefully selected by both Sir Elton's management company, Rocket Entertainment, and Newell Harbin, director of the Sir Elton John Photography Collection.
Since 1991, Sir Elton John has been gathering an extensive range of photographs, including 20th century modernist works by genre-defining artists such as Man Ray, André Kertész, Dorothea Lange and Edward Steichen, as well as portraits by Matisse, Picasso and Breton. It also includes the eclectic works of contemporary artists, including Cindy Sherman, Alec Soth and Alex Prager, as well as Bauhaus abstraction pieces, street photography and surrealist art.
On top of a significant donation to the museum's recently opened Photography Centre from the couple, gallery 101 will be renamed 'The Sir Elton John and David Furnish Gallery' in celebration of the museum's newly-established partnership.
"The V&A is known for its dedication to teaching, public research facilities and learning-based exhibitions focused on the mechanics and history of the photographic arts," remarked Sir Elton. "For David and I, this commitment to education and mission to celebrate the medium, presents a perfect partnership. The new Photography Centre, along with the 2022 extension, will not only elevate photography but it will help foster new artists, patrons and collectors, like myself. We are delighted to be part of this exciting moment and we hope that audiences will walk away with the same excitement and appreciation for photography, as I did when I first started collecting."
The V&A's co-curated temporary exhibition is yet to be announced. For more information, visit the V&A website.