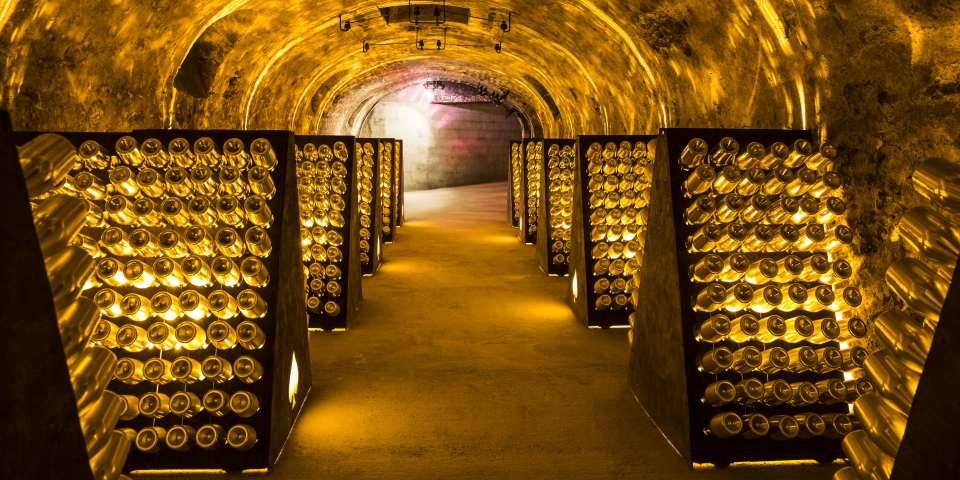 Champagne Armand de Brignac has launched the new Blanc de Blancs en Magnum
A rare champagne crafted with 100 per cent Chardonnay, the Blancs de Blancs en Magnum is the latest release from the prestige cuvée collection. The Armand de Brignac Blanc de Blancs en Magnum assemblage is comprised of the 2005, 2006 and 2008 vintages and less than 1,000 bottles were created.
The Blanc de Blancs en Magnum rested for seven years on lees in the cellars in Champagne, France and one additional year on cork. The result is a cuvée of great complexity and depth, with notes of baked pastry, pineapple, orange blossom and almond, with a delicate bead and lasting finish.
"We were thrilled with the cuvée's development and made the decision to finally release these magnums, disgorging them in May 2016," says winemaker Emilien Boutillat. "They are tasting absolutely exceptional at this moment, a perfect pairing for freshly shucked oysters on a warm Spring afternoon."
The 100 per cent Chardonnay cuvée is crafted from fruit sourced from both the traditional Chardonnay territory, the Côte des Blancs, and almost half of the blend from Chardonnay sourced from Montagne de Reims. The Blanc de Blancs has a powerful acidity and lightness, elegantly balanced with suppleness and roundness.
The fruit from the vineyards are of the highest quality of the harvest, taking solely the first and freshest portion of the cuvée press, and blending a unique trio of vintages for each assemblage.
Each metalised bottle is finished by hand, with the application of French pewter labels, polished, and housed in its own wooden lacquered gift box. A highly skilled team of just 18 people touches a bottle of Armand de Brignac, from pressing the fruit, to the when the bottle leaves the cellars in France.
The Champagne Armand de Brignac collection is available in limited quantities around the world and is comprised of Brut Gold, Rosé, Demi Sec, and the ultra-prestige single varietals, Blanc de Blancs and Blanc de Noirs.