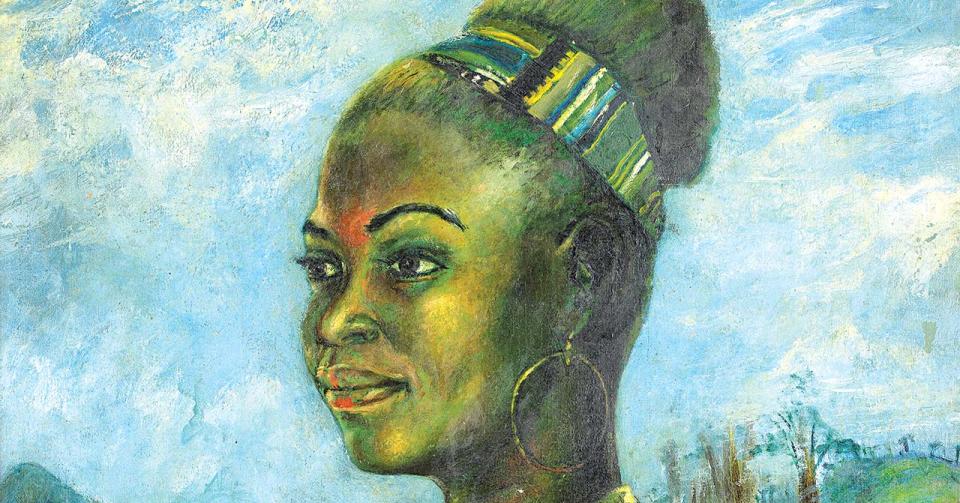 A powerful portrait of the actress, Marianne Inness, by Nigeria's most famous artist, Ben Enwonwu, sold for £555,063 ($700,000) at Bonhams Modern & Contemporary African Art sale in London.
Estimated at £150,000-200,000,Portrait of Mariannewas one of Enwonwu's most iconic paintings. The sale as a whole made a total of £2,015,635 ($2,520,000) and set two new world records at auction for the South African artist Zanele Muholi and the Congolese painter Mwila.
Bonhams Director of Modern & Contemporary African Art, Giles Peppiatt, said, "Marianne was a close friend of Ben Enwonwu – they were neighbours in London during the 1960s – but in this portrait, she is transformed by the artist into a symbol of African pride. This wonderful painting attracted spirited international bidding and the high amount of the winning bid is a reflection, not only of Marianne's dignified presence, but also of Enwonwu's enduring appeal.