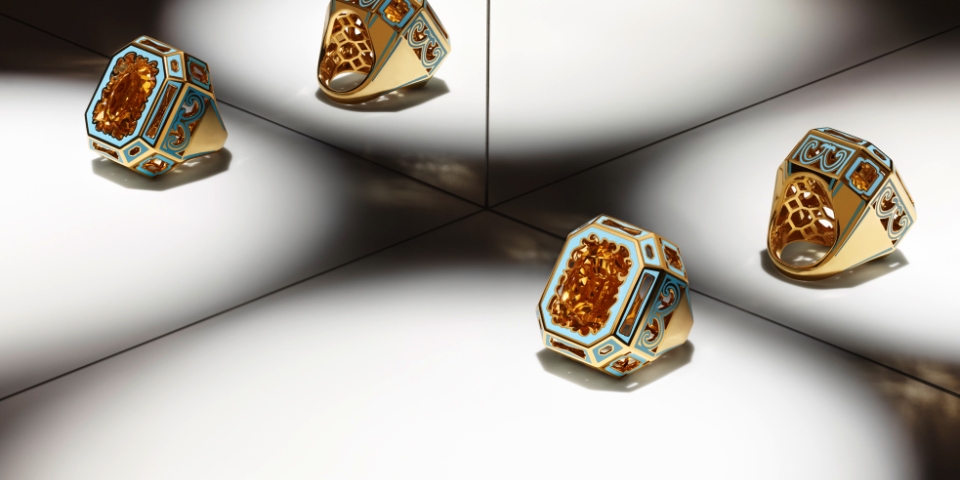 Luxury jewellery brand Aisha Baker turns fantasy into reality once again, with the launch of a commercial extension of the brands celebrated 'Mirror, Mirror' line.
The collection, which will launch in three parts throughout 2019, has been designed to evoke memories of childhood fairy-tales, the enchanted forests, mysterious castles and bewitching characters of folklore to create 'wearable art' for the 21st century woman.
Unlike the high-jewellery line which is comprised of only 5 pierces per design, each individually numbered, the commercial line will be widely available via the Aisha Baker website, as of May 1st:www.aishabaker.com
The collection boasts true investment pieces that offer a dash of escapism from the day-to-day life; they are true collectors' items to be passed down through families for generations to come, much like our beloved fairy tales.
Aisha Baker, Creative Director, said: "The tradition of passing down stories and fairy-tales is universal; these stories transcend language barriers and can be recognised by anyone, anywhere in the world, no matter what their background or upbringing. We've created this collection to be universal in the same way."
Part one of the collection boasts 17 pieces, featuring extravagant statement rings, mini stackable rings, bracelets, necklaces and earrings, all themed around love, luck, ambition and power