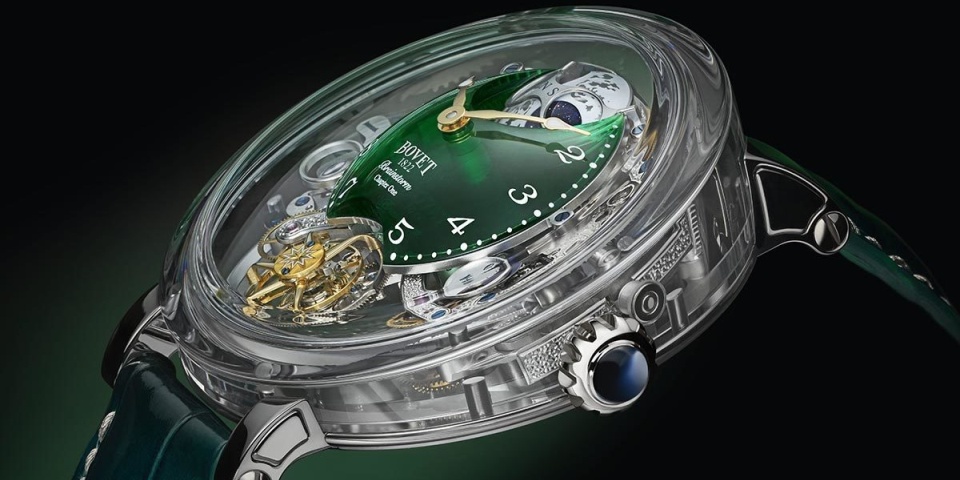 Revealed at the SIHH 2019, the Récital 26 Brainstorm® Chapter One was developed to specifically showcase BOVET's Engineering Brilliance "writing slope" case, which was designed by Mr. Raffy in 2016.
The premier of this patented case in sapphire enables the architecture of this exclusive movement to follow the angle of the inclined planes of the case and filling it in an original and ergonomic manner.
The Récital 26 Brainstorm® Chapter One is now presented with a hemispherical dial in a transparent green quartz.
Green, a symbol of hope and nature, embodies the message that Mr. Raffy and the House of BOVET sends to the collectors and humankind.
Limited to 60 movements, only, this timepiece presents a host of innovations and gives a glimpse of the scope of the unprecedented possibilities for interpreting timekeeping offered by the "writing slope" case. It offers the best legibility from the most natural angle and positioning on the wrist.