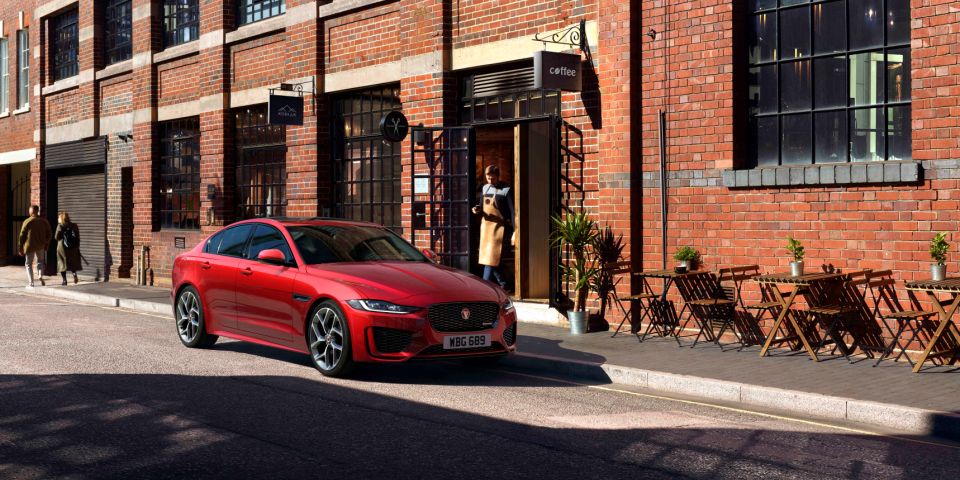 Jaguar has revealed its XE sports car, the latest model to tow the line between power and luxury with an upgraded exterior design, regal interior and top-tier technology.
The XE cruises wider and lower than previous models, boasting a contemporary design (inspired by the F-TYPE sports car), 17-inch wheels and dark mesh detailing for an appearance destined to turn heads.
With its body made of 75 per cent lightweight aluminium, it's all about the small details with Jaguar's XE model, featuring hidden-until-lit graphics decorating the steering wheel for optimum control at the touch of a button. Behind the wheels, seats are embellished with sports-style contrast stitching, contrasting the model's chrome gearshift paddles for a modern finish. The XE also features a Touch Pro Duo informant system: the first model to don Jaguar's newly-perfected ingenuity.
Speaking of the XE, Ian Callum, Jaguar design Director said, "XE's uniqueness is its totality. Customers get a complete package of progressive design, innovative technology and extraordinary driving dynamics. We don't do ordinary and new XE personifies this."
He continued, "My team and I get huge satisfaction out of improving a car we're all so familiar with; we've lived with it, we understand its character and it's a wonderful opportunity to make a great car even better. With new XE, we've done just that in every way imaginable."
The Jaguar XE will be available from the second half of 2019, and prices start from $45,141.
For more information, visit the Jaguar website.