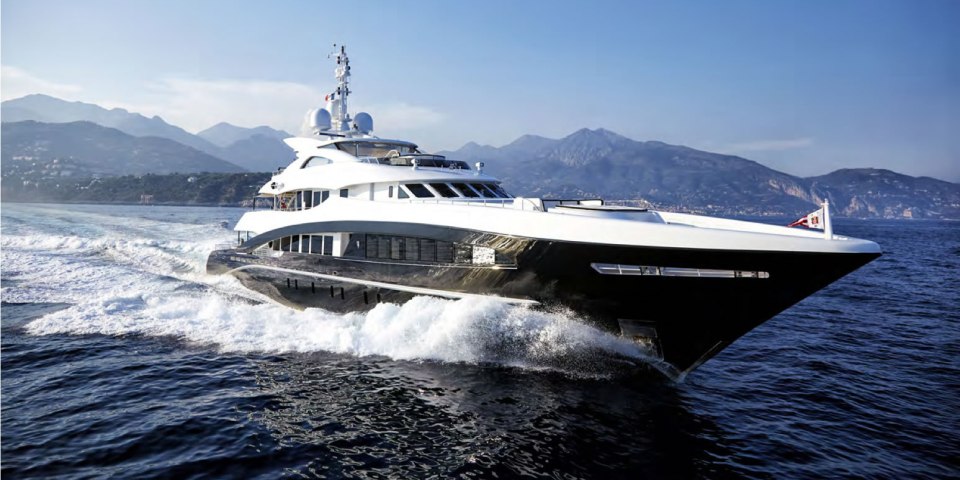 With over 40 years of craftsmanship under its belt, Heesen is set to give the maritime world a first look at its latest model, Rocket: a 50m yacht built in partnership with BehneMar.
The yacht is expected to premiere at the Dubai International Boat Show from 26 February to March 1, and will be the largest yacht exhibiting at the picturesque Dubai Canal, Jumeirah.
Designed under the mantra 'luxury through nature', the 50m yacht is made using natural materials, alongside satin-finished interiors, handmade wood-panelled floors, sculptural furniture, a private deck (with library) and a regal bronze fireplace.
"As you explore the inner sanctums, you will discover warm golden desert and sandstone inspired themes in intimate spaces with accents of deep espresso tones," marvelled Frank Laupman, founder of Omega Architects. Speaking of the small details Rocket has to offer, he highlighted the interior's "artisan crafted Italian chairs," as well as its "deep espresso" decor and "light filled spaces and atriums."
Likewise, Heesen has released details of its YN 18950 Aquamarine: a fast-cruising, all aluminium motor yacht designed with the environment in mind.
Fitted with a raised aft deck (with sun pads) and a spacious swim platform designed by Omega Architects, the YN 18950 Aquamarine is ideal for a spontaneous getaway to the Bahamas or a sun-kissed fiesta in the middle of the Mediterranean.
Even better, the YN 18950 Aquamarine Yacht has been made with the environment in mind. The model is fitted with a soot filter in order to fit Heesen's mission to reduce its carbon footprint without compromising the brand's reputation for high-performance crafts. The yacht has also been designed with green oceanic engine, reducing the model's Nitrogen Oxide emissions in a bid to reduce air pollution.
YN 18950 Aquamarine is currently under construction at the Heesen facility in Oss and is expected to be available for delivery in January 2021.
Look out for further coverage of the event in the next issue of Elite Living Africa.