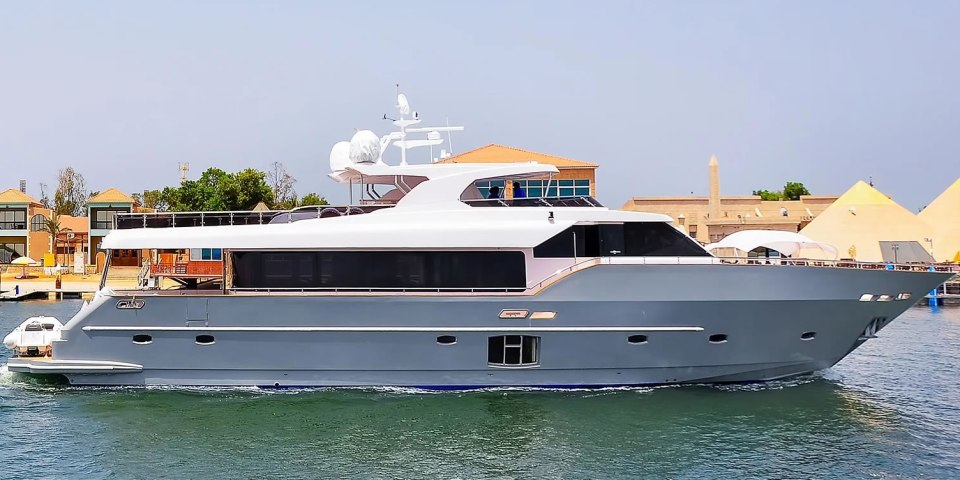 Following the success with its Nomad Yachts, Gulf Craft is launching an extended range of the popular model at the Dubai International Boat Show on February 26 to March 2
The white tie event of the maritime world, the Dubai International Boat Show is the premier occasion for brands to showcase their latest and greatest models gracing the boating market.
The maritime market has seen a few curious shifts in recent years, with older adventurers gaining their sea legs and younger travelers opting for more innovative means of exploring the world. With this in mind, Nomad Yachts are built to channel the courage and zest of the restless traveler, moving from place to place on an unquenchable thirst for new experiences.
With the Nomad 55, Nomad 65, Nomad 75 and Nomad 95 already making waves in the maritime world (pun intended), the extended range seeks to combine cutting-edge craftsmanship with refined, classic design; all in the space of a 98-foot deck.
Created in one of the world's leading shipyards, the Nomad Yacht incorporates the latest construction materials including carbon fibre and kevlar to reduce stability while still maintaining its feather-light prowess on the water.
Channelling the lavish interior of a superyacht, the boat includes four staterooms, a luxurious living and dining area, a jacuzzi and a bar. The Nomad also includes contains who crew cabins (with bathrooms) for an effortless on-water living experience.
This is the first time Gulf Craft has launched new models at the Dubai International Boat Show, with the brand launching their legendary Majesty 100 at the event in 2017. It also launched the Makertu 100, which last year won 'Best Asian-Built Motor yacht over 30m' at the Christofle Yacht Style Awards in Thailand.
Look out for further coverage of the Dubai International Boat Show in the next issue of Elite Living Africa.
For more information about Nomad Yachts visit the Gulf Craft website.