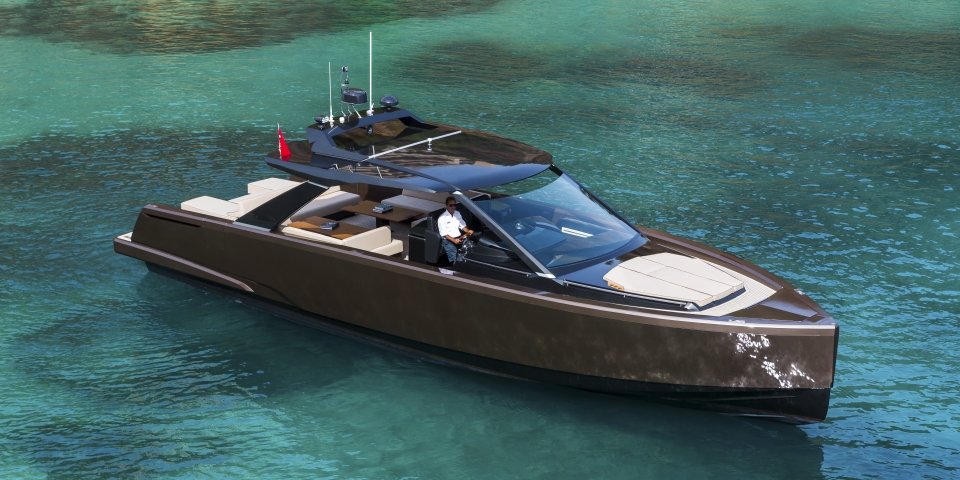 Superyacht creator Alia Yachts has released details of a 16-metre dayboat set to redefine luxury at sea
Known for superyachts including the 60m Samurai, 41m Ruya and 31m Virgen del Mar, Alia Yachts' dayboat is an experimental endeavour for the boating brand, coming into fruition in 2014 after the yacht company received an inquiry about building a small, fast dayboat the likes of which the market has never seen before.
Gökhan Çelik, founder and chairman of Alia Yachts, explained: "Building small, one-off boats is a very different business for a superyacht builder like Alia Yachts. If the enquiry hadn't come from an important client, I would probably have turned down the request."
Collaborating with Bill Dixon Design, a big name in the powerboat sector, Alia Yachts has produced a 16-metre dayboat with all the structural integrity of a superyacht. With accommodation on board for four people and enough floor space for 12 passengers, Alia Yachts' dayboat has managed to channel the luxury of a superyacht within a much smaller model. Sun lovers will have plenty of room to take in the sunshine on deck, or unlike your standard dayboat, guests can stay in the shade under a fibreglass hardtop covering the helm station and cockpit. Below deck, a sizable, contemporary double bedroom (equipped with skylights) is the perfect place to unwind after a long day at sea. The dayboat also contains an en-suite bathroom, a shower, a dinette, two galleys and, of course, a bar.
However, the Turkish brand don't plan on expanding into the world of dayboats anytime soon. On the topic, Çelik concluded: "We're not looking to turn it into a full production model, but we are ready to build a mini series for discerning owners in the market for a niche product with great looks and good performance."
More information about Alia Yachts can be found on the brand's website.