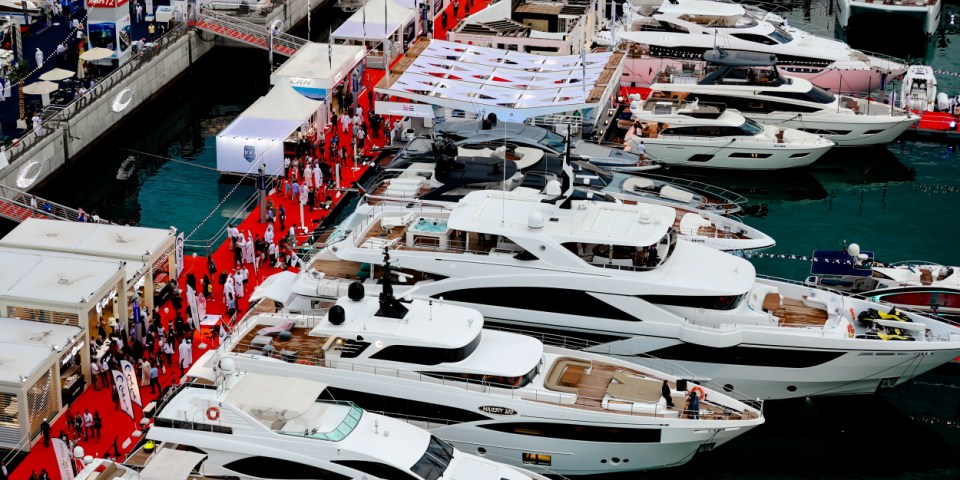 Exhibitors at the Dubai International Boat Show will be doing somersaults in their wetsuits after news the global recreational boating market is predicted to be worth $74.7bn by 2022
The 27th edition of the Dubai International Boat Show is set to host a total of 38 global and regional launches, with more than 80 brands from 50 different countries showcasing the latest and greatest in maritime technology, including Gulf Craft, ASIS Boats, Integrity Yachts and Victory Team. 450 yachts and boats are also expected to set up shop in the picturesque Dubai Canal for the five day event.
Last year, the UAE's recreational boating market was worth approximately $1.3-1.5bn; a figure which has been largely credited to a growing interest in leisure activities such as fishing, sailing and watersports. This boom in the maritime market has been incorporated through the Boat Show's Dive Mena Expo; featuring an interactive dive pool, celebrity-led discussions and diver's corner in which visitors can network and share stories of their experiences in the deep blue sea. Divers can also get a one day complimentary ticket to the event if they present their EDA, PADI or SSI card at the visitor registration desk.
The UAE boating market's billion-dollar status is also credited to a 50 per cent increase in berths in the region, which is set to grow by 1,400 with the opening of Dubai harbour next year. The market is currently home to more than 10,000 registered small- to mid-sized-boats, and a considerable share of the Middle East's 216 40-metre-plus superyachts.
Speaking of the event, His Excellency Saeed Hareb, secretary general of Dubai Sports Council (DSC) and senior advisor to the Dubai International Boat Show, said: "Dubai International Boat Show is a key driver of the expansion of the region's recreational maritime sector. The UAE, and the wider region, has become a global must-visit location for all water enthusiasts, from leisure yachters and pleasure cruisers to divers and sailors. As we look towards an exciting future led by next year's Expo 2020, we are excited to bring the world to Dubai to share all that this unique, vibrant and beautiful city has to offer as a maritime destination. Dubai International Boat Show is an unparalleled experience, and will once again bring the cream of the industry to our city's shores."
Look out for further coverage of the Dubai International Boat Show in the next issue of Elite Living Africa.