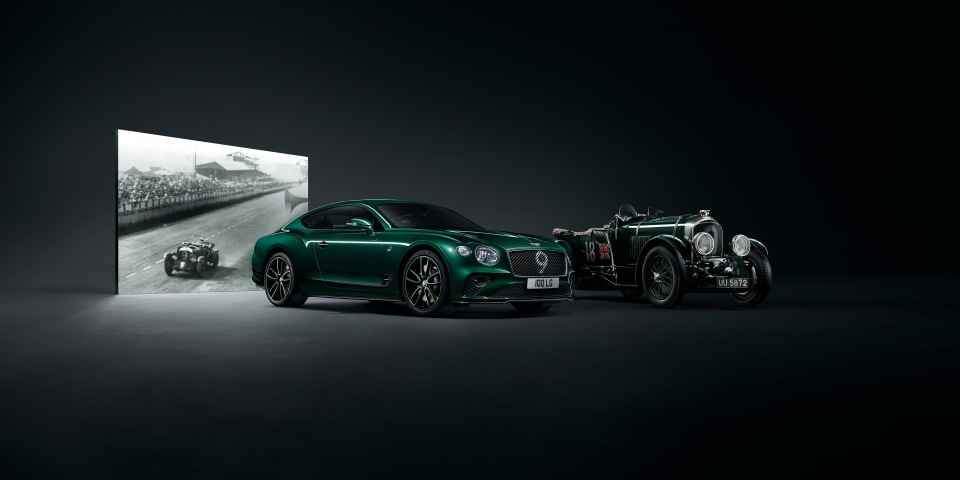 In celebration of 100 years of car crafting, Bentley has created a collectors version of the Continental GT, which will make its global debut at the Geneva Motor World later this month.
Inspired by the company's decorated history in the motorsport world, the Continental GT Number 9 Edition by Mulliner includes a series of befitting nods to the Grand Tourer (GT), which first hit the market in 1921 as one of the company's first models.
Driven by Sir Henry Ralph Stanley 'Tim' Birkin (one of the original 'Bentley Boys'), the original Bentley Blower managed to set a lap record at the at the 1930 Le Mens 24 Hours, also coming second in the BRDC 500 mile event during the same year with an average speed of 112.12 mph.
Just 100 models of the Continental GT Number 9 Edition by Mulliner have been crafted in Bentley's headquarters in Crewe, Wales, with a choice of Viridian green or Beluga black exterior paint, and 22-inch Mulliner Driving Specification wheels also in these colours. The car's iconic green hue eventually came to represent Bentley's racing success in Britain before World War II.
Another fitting throwback from the brand, the Continental GT Number 9 Edition by Mulliner features an exclusive British Jaeger clock face, inspired by the dials of the original No. 9 Blower dials and uses the same manufacturing methods as race car dials from the as a nod to Bentley's racing past.
The car also brandishes a wood insert from the seat of Birkin's legendary 1930 No.9 Le Mans race car, which was removed during a sympathetic renovation; and to top it all off, each of the 100 cars includes 18K gold-plated organ stops inspired by the Blower's treadplates.
In tribute to the interior design of the 1930 Blower, customers can choose between Cumbrian Green or Beluge heritage hides, with debossed 'B' logos embellishing the seat headrests and door panels. In fact, all 'B' logos on the bonnet, boot and wheel centres of every Bentley-manufactured car during its centennial year celebrations will features a boujee metallic finish in a fitting shade of Centenary Gold.
Look out for further coverage of the Geneva Motor Show in the next issue of Elite Living Africa.