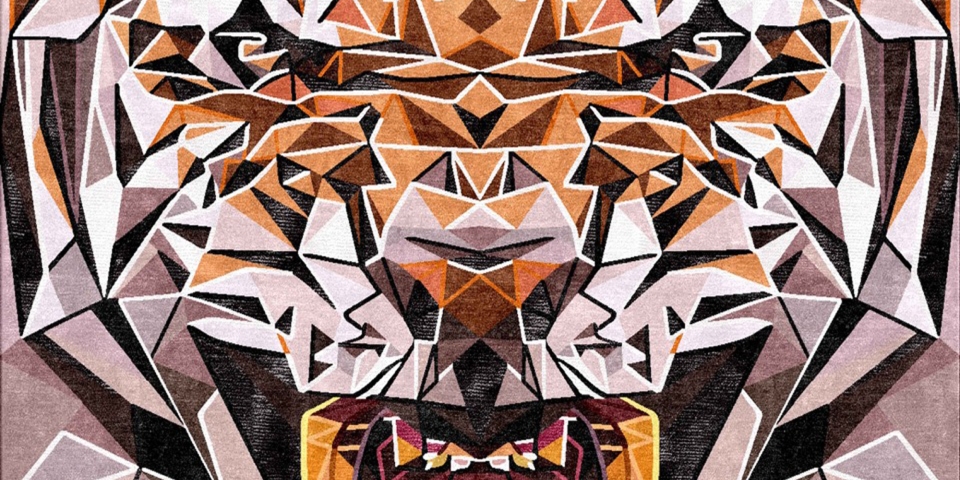 Luxury rug company Illulian has announced it will be showcasing a stellar lineup of handmade carpets at New York's ICFF next month.
Attended by architects, interior designers and merchandisers alike, ICFF has built its reputation as a hotspot for North America's global design hub for over 30 years, covering furniture, lighting, seating, art galleries and textiles.
With more than 38,000 people expected to attend the event, Illulian has announced plans to exhibit its Design Collection and Palace Collection, as well as its most recent addition, the Limited Edition Collection.
Made from top quality wool and silk, the brand's rugs have been crafted to captivate and stun viewers with bright colours and sleek geometric designs. Each rug can also been made to measure, with all designs from the collections crafted using shiny vegetable colours and available in two versions, Platinum 120 and Gold 100.
Among rugs to be showcased at ICFF is the limited edition Makan (pictured above). Boasting the fierce appearance of a roaring tiger, Makan uses fragmented 3D shaped in order to capture the motion of a huntress in the wild, leaving viewers awestruct with the depth and desire of the lunging beast. The design is also available as a stark black-and-white carpet, embellished with the striking yellow eyes of the jungle cat herself.
Likewise, from the Design Collection, Woodstock embodies the purple haze of Hendrix himself, opting for a pastel diamond pattern which is equal parts mesmerising and trippy. Created as a tribute to the festival itself, the model encapsulates the freedom and flair of the flower power generation.
Another rug destined to turn heads at the event is Colette. A new addition to the baroque Palace Collection, this model poses a modern twist on the regal tropes of aristocratic design, blending decadent shapes with an unfinished charm. Embellished with a palette of delicate shades, the rug is destined to become a centrepiece in any open space.
ICFF takes place at the Javits Centre, New York, from 19-22 May. For more information, visit the event's website.