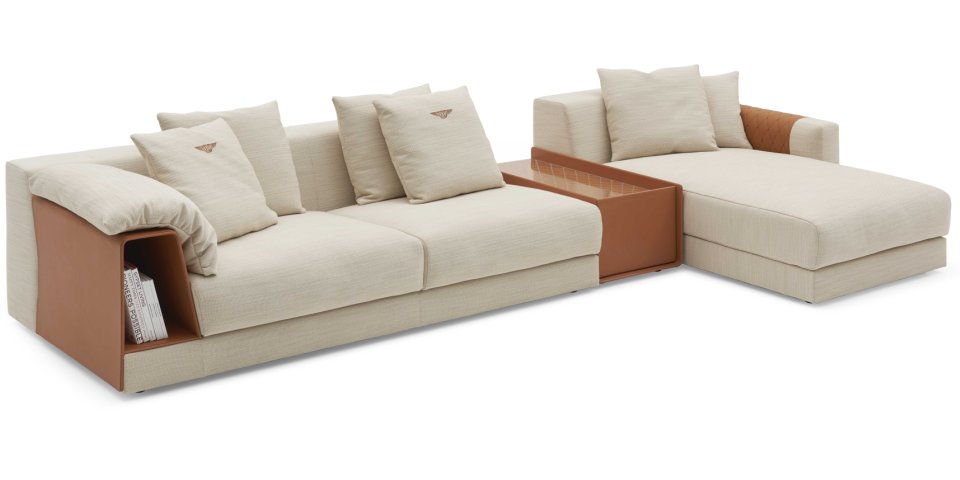 Bentley Home presented a new furniture collection at the Salone Internazionale del Mobile held recently in Milan.
The new homeware collection, designed in Italy, boasts both elegance and sophistication providing luxurious atmospheres.
The collection, designed by the architect Carlo Colombo, focuses on the study of proportions and forms, outlining well-balanced concepts featuring classical volumes full of refined details.
Decorative elements become functional as in the Stowe sofa which stands out for its useful and distinctive open compartment that enhances the design.
The relaxing and innovative attitude reflects the Bentley world of interiors and this is also mirrored in the choice of materials.
The new maple and eucalyptus woods add a touch of allure to the structures and surfaces, while the fabrics used include soft cotton and silk velvets and chromatic patterns, applying a palette that ranges through delicate and pastel nuances.
Stowe is a modular sofa, featuring lines and geometric shapes that bring out the functional quality of the parts. The asymmetrical feature of the armrests together with the innovative open compartment give it a bold contemporary image.