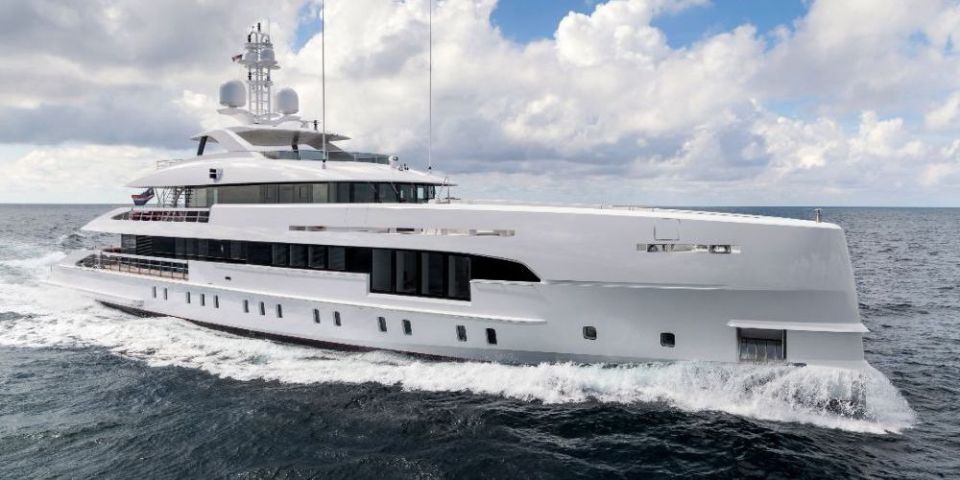 Dutch yard Heesen has announced the sale of YN 19150 Project Electra, the second hybrid yacht in the 5000 aluminium class.
At 50 metre below 500GT and with a shallow draft, Project Electra is the ideal yacht for cruising anywhere in style, comfort and virtual silence, according to Heesen.
Heesen's hybrid propulsion system combines diesel and electric propulsion, providing flexibility in power management and the ability to cruise in near-perfect silence with zero vibrations.
Furthermore, Electra delivers unparalleled fuel efficiency thanks to her ultra-slippery FDHF hull. Devised by Dutch hydrodynamicists van Oossanen Naval Architects, the advanced hull has been seamlessly crafted by Heesen's in-house welding team.
Electra's new owners appointed Monegasque boutique Sabrina Monte-Carlo to assist with the decoration and detailing of their yacht. A contemporary style and light colour palette have been specified for the selection of luxurious, designer loose furniture and top tier fabrics, alongside the finest linen and 'art de la table'.
YN 19150 Project Electra is due for delivery at the end of April following intensive sea trials in the North Sea.
Exterior Design
Dutch designer Frank Laupman of Omega Architects has created a highly contemporary exterior. Electra's radical profile with a nearly vertical bow perfectly blends aesthetics with functionality.
The vertical bow with spray rails is not only on-trend, it also serves a practical purpose by providing progressive buoyancy when carving through waves.
Interior Design
Twelve guests are accommodated in five lower deck suites and a master stateroom on the main deck forward.
The interior design by Cristiano Gatto integrates organic shapes that emphasise the indoor-outdoor connection by way of deep and low furniture. Guests are invited to fully enjoy the many panoramic vistas through floor-to-ceiling windows.