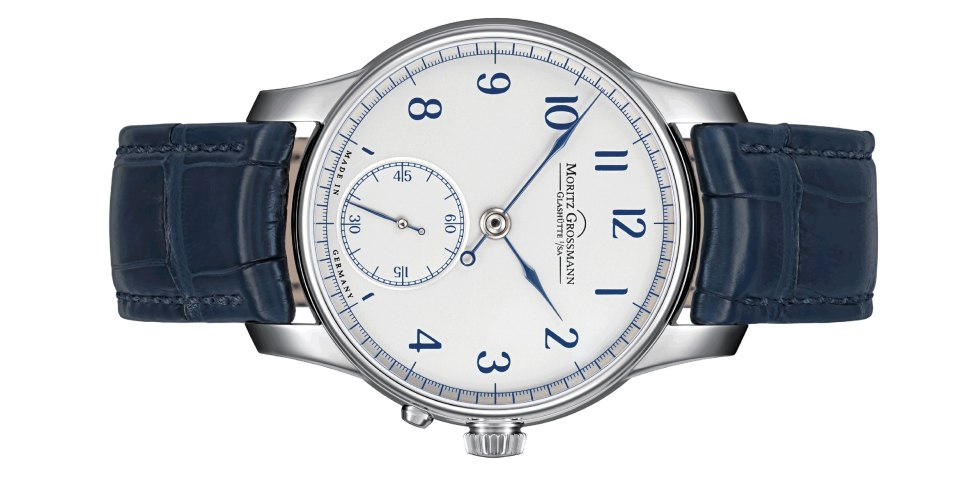 Moritz Grossman is celebrating the 10th anniversary of its rebirth with the release of 24 one-off timepierces to be sold through auction house, Christie's New York
The classic German design and bold, 24 contemporary pieces in the auction are the perfect embodiment of the slogan: 'Schönstes deutsches Handwerk' - 'the most beautiful German craftsmanship'.
The watch company has created an interactive, online advent calendar where all 24 unique pieces can be viewed. The interative advent calendar will allow visitors to view each piece in detail before being directed to Christie's website where they can place a bid. In a celebration of New York, where the online auction will be based, the unique watches will sit behind the interactive 'windows' of the Rockefeller Centre, the snowy scene is completed by ice skaters and a beautiful Christmas tree.
On 11 November 2008, Christine Hutter founded Grossmann Uhren using the distinguished name of the co-founder of the Glashütte watch industry and initiator of the German School of watchmaking in Glashütte, Moritz Grossmann, reviving the legacy of the highly respected watch pioneer was revived after around 130 years. Since 2008 the Grossmann Uhren GmbH 11/2018 2/4 company has been manufacturing watches to the highest standards in a classic yet contemporary design.
This collection of 24 pieces showcases the best of Moritz Grossmann's past, present and future watchmaking tradition and the diverse skillset of its master watchmakers. Each of the unique pieces demonstrates that nothing of the tradition, craftsmanship and innovation have been lost in Moritz Grossmann's 130 year dormancy.
Anyone can view the collection at Christie's New York, 30 November-5 December 2018.
The online auction starts on 27 November at www.christies.com, and runs until the 10 & 11.