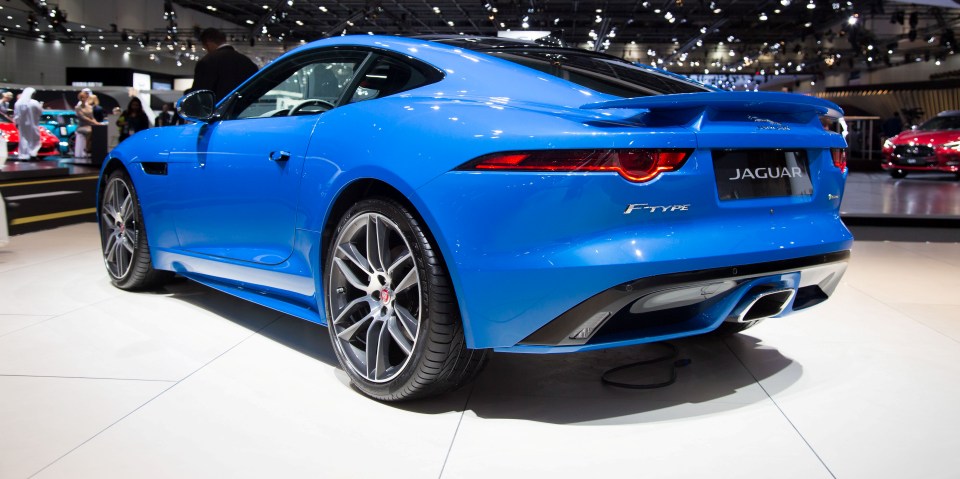 The Middle East's most electrifying car buying showcase is returning for 2019, bringing with it more than one billion dirhams worth of family cars, supercars and hypercars – plus the drones and Hyperloop technologies are set to rethink transport altogether.
"Buckle up for big surprises" is the message coming from the Dubai International Motor Show as the biennial event gears-up to offer visitors a thrill ride into the future of mobility.
Taking place at the Dubai World Trade Centre, from November 12-16th, the exhibition is promising the ultimate deep-dive into the motoring and transport industry, with era defining tech, fully immersive VR/AR and some of the rarest cars all coming together to create the most exciting five-day meet in the region's motoring calendar.
From Asia to the United States, this year's show will feature the world's biggest international manufacturers showcasing their latest models including Gargash, Mercedes-Benz, BMW, Ferrari, Maserati, Lincoln, Cadillac, Chevrolet, GMC, Jaguar Land Rover, Nissan, Mitsubishi and many more. The UAE based Ajlani Motors is all set to debut its Hypercar which is already making waves globally ahead of its launch. The Motor Show will once again be the standout event for both petrol-heads and commuters looking to find their next ride – and to learn about where mobility is heading.
In exploring the theme of 'Future Mobility', the Dubai International Motor Show has collaborated with vehicle design and prototype futurists Italdesign to bring two unique concepts to the show.
The first will be the Pop.Up Next VR Experience, which will take visitors on a thrilling inner-city drone flight through and above the streets of Dubai, giving a mind-blowing virtual insight into how this hyper-modern mode of transport could go on to change how we travel.
The group's state-of-the-art 3D modeling studio will then demonstrate how – by endlessly refining their digital capabilities – Italdesign's team of creatives can quite literally sculpt a car from start to finish in a 3D virtual environment, allowing unrivalled opportunities in vehicle design and alteration.
Also on show throughout the event's five-days will be a debut up-close look inside the capsule concept for the proposed Dubai to Abu Dhabi Hyperloop – the vacuumed tube capable of firing passenger pods at speeds of up to 1,080kmph.
In a unique twist to this year's show, there will be a lounge by the Arabian Gazelles – the region's first ladies-only supercar club – showcasing their powerful machines at a street meet, plus a busy schedule of kids fun, including an augmented reality experience and a competition to draw the "Car of the Future".
Trixie LohMirmand, Senior Vice President, Exhibitions & Events Management, Dubai World Trade Centre, said: "The 15th Dubai International Motor Show will once again be the platform that is at the forefront of the Middle East's automotive transformation. This year attendees will witness future driving experiences and mobility technology that is reimagining the global automotive industry. With the motoring industry in the midst of major technology disruption, Dubai is the city where the Middle East will see this come to life."
The Dubai International Motor Show takes place November 12-16th at the Dubai World Trade Centre. For more information, visit www.dubaimotorshow.com