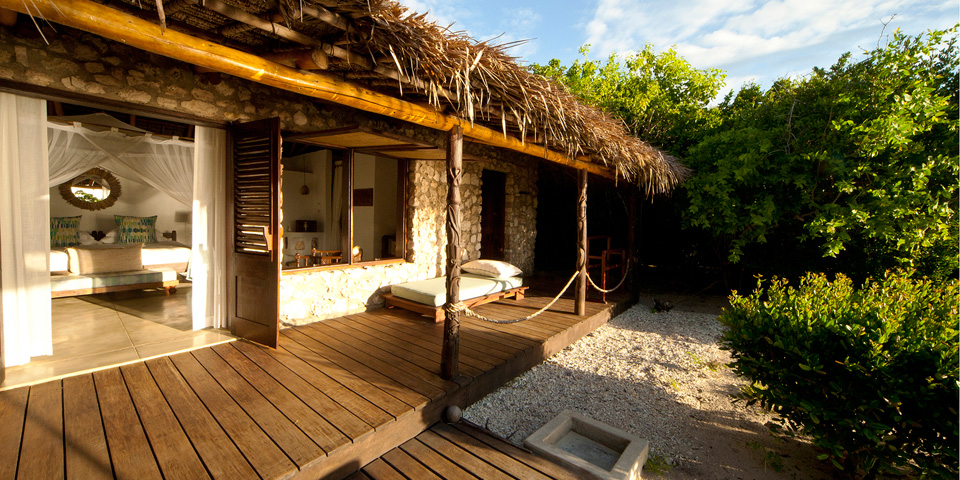 Directors whose businesses have enjoyed a good year and are looking for that ultimate bucket-list experience to spend their hard-earned bonuses on might like to consider the exclusive use of a private island in the Indian Ocean.
At $28,000 a night, guests can check in and tune out from the corporate chaos at Azura Retreats' Quilalea resort, an uninhabited island paradise, which is surrounded by the crystal-clear waters of the Quirimbas Archipelago marine sanctuary just off the coast of Mozambique.
Perfect for a large family, group of friends or a CEO who wants to treat their top performers, the 86-acre island has nine seafront villas that can accommodate a maximum of 18 guests looking to relax, unwind and forget about the world on their own island castaway home.
There's a restaurant, African spa and a dive centre. Guests can also go snorkelling, fishing, kayaking, take part in island exploration and historical tours, try their hand at sailing on traditional Mozambican dhows and bird watching.
The rental price includes all meals, drinks, a selection of premium wines from the wine cellar, the use of diving and snorkelling equipment and guided activities such as fishing, island hopping, kayaking, scuba diving and star-gazing.
Dining is completely flexible, with the Mozambican butler hosts offering a range of special set-ups, from picnics on deserted beaches to a candle-lit lobster feast on the beach.
The rest of this article can be found page 67 of the digital issue Elite Living Africa.