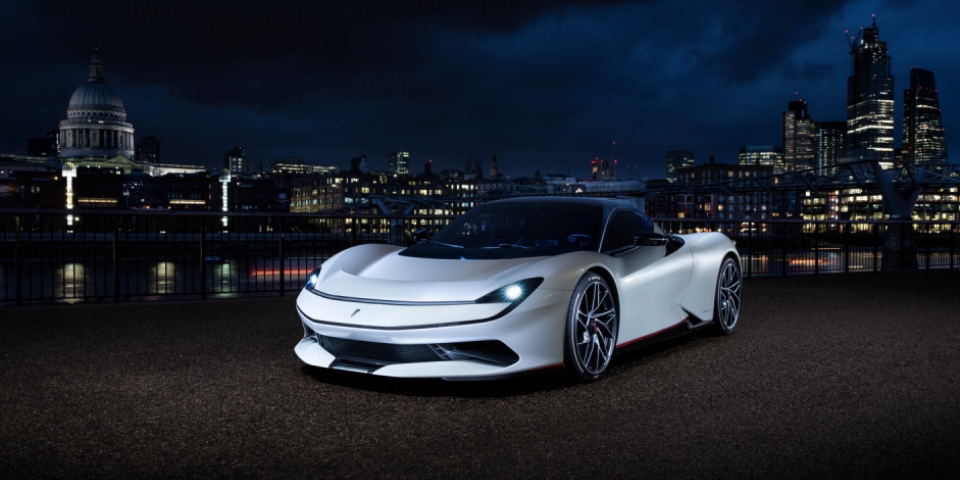 Automobili Pininfarina leaves Italy for the Monterey Car Week with presentations and a parade to celebrate Pininfarina's unprecedented past and provide prospects of what is to come from the pure-electric luxury car brand.
With legendary Pininfarina-designed cars being driven alongside the latest Battista pure-electric hypercar on the inaugural Pininfarina Legends' Drive event onThursday the 15th of August, and the enhanced Battista design being revealed in North America for the first time, the 2019 Monterey Car Week is set to be the biggest celebration yet of Pininfarina's past, present and future.
Michael Perschke, Automobili Pininfarina CEO, said:"We are excited to be back in Pebble Beach at the House of Automobili Pininfarina. We will celebrate the breath-taking design heritage of Pininfarina whilst presenting our PURA Vision – a design model that shows how Automobili Pininfarina will channel historic inspiration into a vision of the future of automotive luxury."
The latest Battista design model will make its North American debut as part of a drive to the House of Automobili Pininfarina near Pebble Beach alongside a jaw-dropping line-up of classic Pininfarina-designed cars.
With a series of private presentations to Battista clients, future prospects and invited media, the essence of Pininfarina's famous 'form and function' philosophy will also be presented in Borgogno's vision for luxury cars built on an innovative EV platform. Automobili Pininfarina's PURA Vision design model will be revealed alongside sketches and renders that define the company's future design language. It will reflect Pininfarina's classic design and engineering principles and takes direct inspiration from both the Battista and some of the carrozzeria's greatest masterpieces.
Completing Automobili Pininfarina's packed programme in Monterey, the Battista will join a parade of classic Pininfarina cars for a short drive to the House of Automobili Pininfarina during the inaugural Pininfarina Legends' Drive. Set to be replicated regularly from 2020 – Pininfarina's 90th anniversary year – the drive will feature Pininfarina owners and their cars on a four-hour circular route onThursday15th August.
From late 2020 just 50 Battistas are estimated to be available in Europe, 50 in North America and 50 in the Middle East and Asia markets, with the €2m hypercar available to order through a small network of specialist luxury car and hypercar retailers.