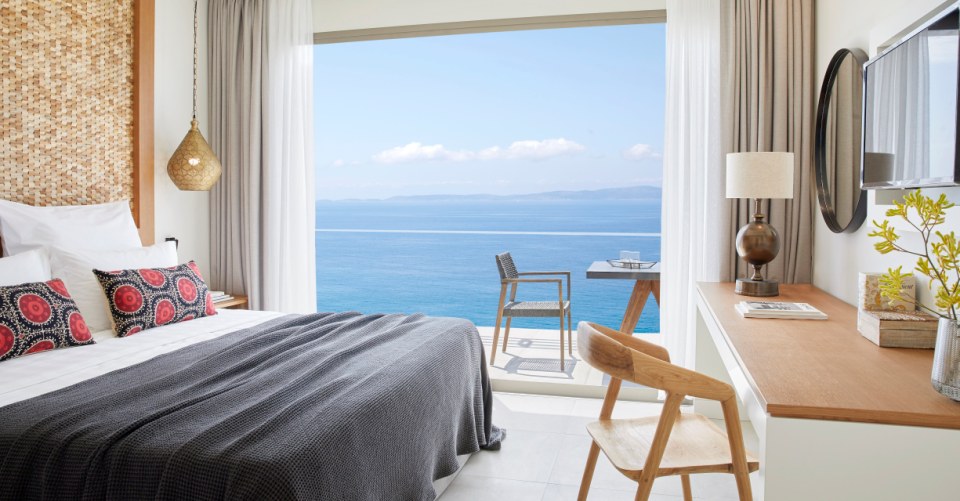 Enjoy MarBella Elix, with its undiscovered land and perfect secluded beaches.
With sensational sea views, contemporary spacious areas, well-appointed accommodation and a long sandy beach lapped by turquoise waters, MarBella Elix Hotel is the newest member of MarBella Collection opening its doors in June 2020. Close to the cosmopolitan Parga area of mainland Greece and set above immaculate sandy beaches, MarBella Elix guarantees a five-star luxury holiday escape.
Appealing to the most discerning guests and ideal for a digital detox. MarBella Elix is a much-loved holiday destination for locals and the lucky few who have discovered this off-the-radar, picturesque area.