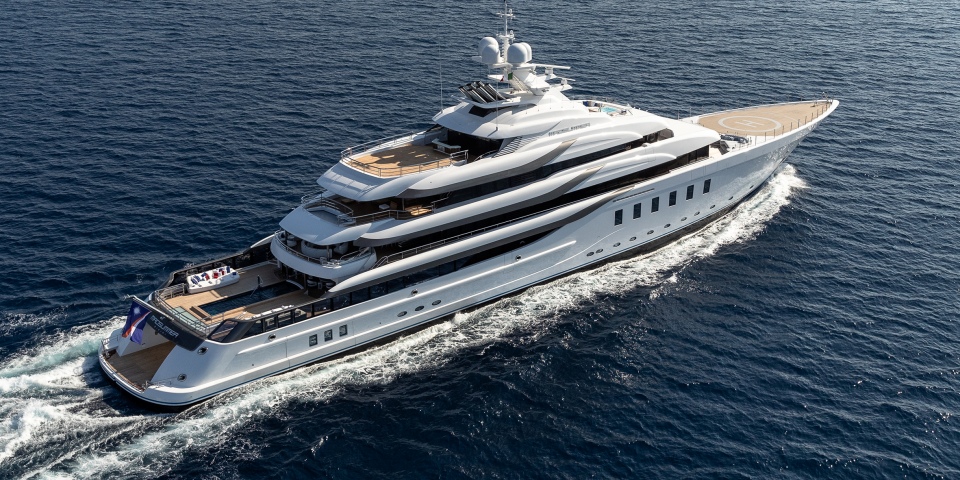 Lurssen reveals that due to a last minute change, the Tis will now be on display at the Monaco Yacht Show.
Tis' interior layout sleeps up to 18 guests in 9 rooms, including a master suite. As for the exterior, the yacht is built with steel hull and aluminium superstructure. The custom displacement yacht also features 'at anchor stabilisters' which work at zero speed, increasing onboard comfort at anchor and on rough waters too.
Tis is one of Lurssen's lastest deliveries - she left the shipyard in June 2019, and has been cruising in the Mediterranean since. She is quintessential 111 metre yacht, built to PYC regulations with both an exterior and interior design from Winch Design. She is designed to feel light and open, but with a classical twist.