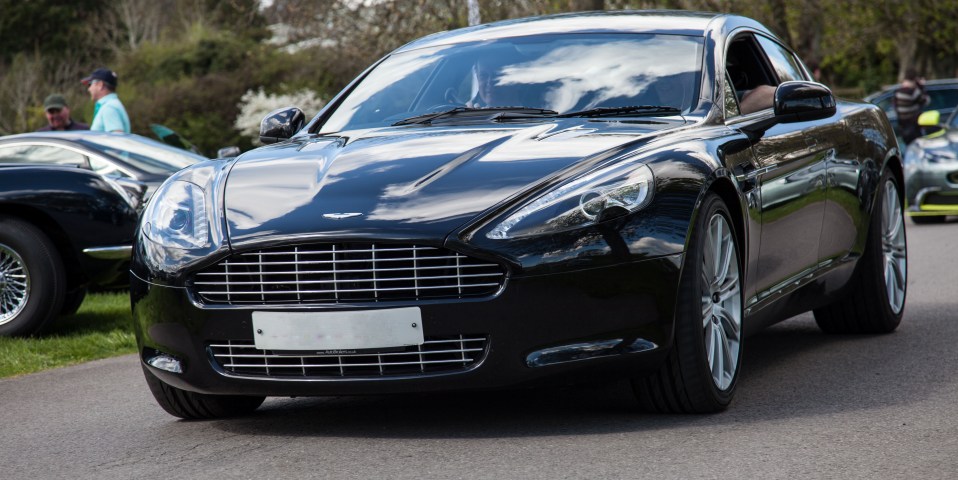 Simply Aston Martin will begin Beaulieu's 2020 Simply season with a glamorous gathering of over 300 British sports cars on April 5.
The event in the grounds of the National Motor Museum will return in the year of three Aston anniversaries; as 2020 marks 70 years of the successful DB2, 15 years of the revitalised V8 Vantage and 10 years of the four-door Rapide.
A special display area is being set aside for the high-performance V8 Vantage of 2005, which heralded a new era for the familiar model. Also welcome to join the display of enthusiasts' cars is the formidable DB2 performance car that put Aston Martin on the map, as well as the Rapide which followed in the prestigious footsteps of the landmark Aston Martin Lagonda saloon of the 1970s and 1980s.
Always a favourite with fans, the unmissable Simply Aston Martin gathering is open to every age and variety of the marque. All are invited, from stunning showroom examples and sought-after modern classics to rare and iconic models from its prestigious past.
Throughout the day, event-goers can vote for their favourite Aston Martin of the show in the People's Choice Award with the winner receiving a Beaulieu trophy.
Event-goers can head inside the National Motor Museum to see the 1922 Aston MArtin 1.5-litre Strasbourg, one of just two built in the early days of the company to take part in the 1922 French Grand Prix.
For those driving Aston Martins into Beaulieu to take part in the show, participant tickets are £10.50 an adult and £5.25 a child (aged 5-16) if bought in advance online before 5pm on April 2nd, or £12.50 an adult and £6 a child if bought later or on arrival. All other visitors can buy a standard Beaulieu attraction ticket.
Entry for rally participants is from 9am-2pm, with the Brabazon Restaurant open from 9am to serve hot drinks and breakfast snacks. All other visitors should enter through Beaulieu's Visitor Reception building with a standard attraction admission ticket from 10am.
For tickets and details see www.beaulieu.co.uk/events/simply-aston-martin