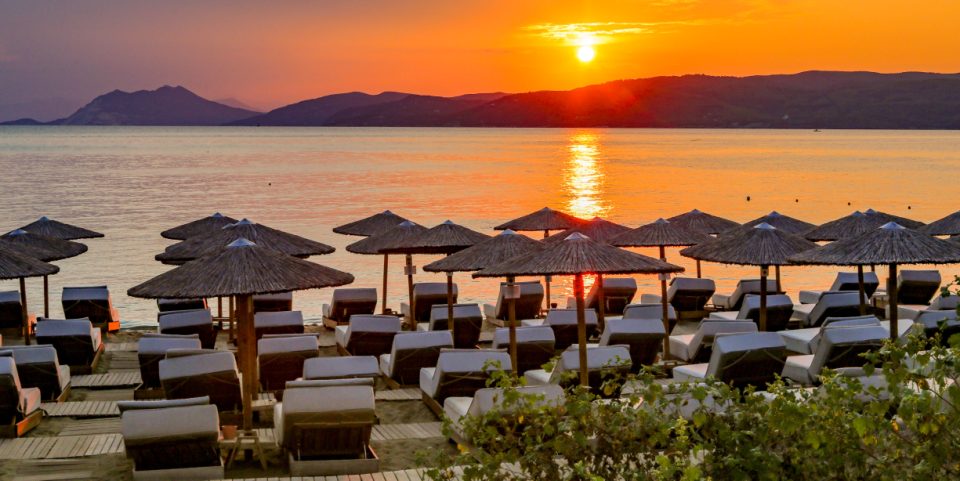 Sparking inspiration for future trips, ELIVI SKIATHOS is offering travellers an off-road safari this summer, in time for the season opening.
Guests can explore the pine-covered island in a 4x4 and visit hidden gems of Skiathos that would be otherwise inaccessible.
Encompassing 60km of the island, the safari showcases the spectacular scenery and nature Skiathos is famous for, including lush greenery, secluded beaches and many rare bird species, such as the black swan.
The tour starts with a visit to the enchanting Evangelistria Monastery, the historical birthplace of the Greek flag. Guests can visit a functioning distillery that produces wine and Tsipouro, an un-aged brandy from Greece, and visit a museum exhibiting historical items that reveal insights into the island's past and the Greek revolution. In the boutique, visitors can purchase a wealth of items carefully handmade by the monks, including olive oil, honey, marmalades and liquors.
ELIVI SKIATHOS is located in an area of natural beauty beside a wildlife refuge, forest and lagoon with direct access to four of island's best beaches. It welcomes young, old, families and couples alike.
The off-road safari with ELIVI SKIATHOS costs €69, £62 approx. per person with six guests per tour. Private tours for two people cost €400, £359 approx.
Rates for the 2020 season at ELIVI SKIATHOS start from €197, £169 approx. per night, based on two people sharing a room.