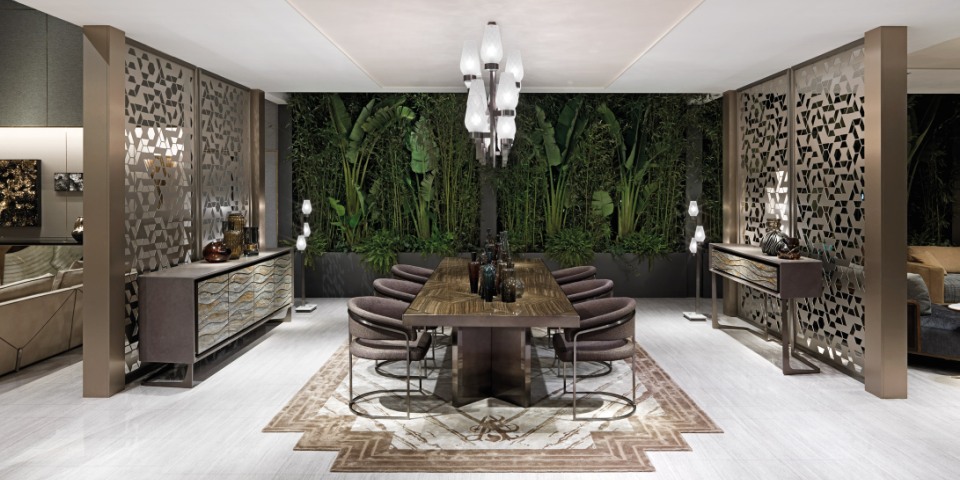 The Visionnaire virtual-reality mobile application presents 3D models of more than 200 products among those included in brand catalogue
Visionnaire has partnered with the brand with the Friuli software house Delt Askii, which supported the company in conceiving and developing the mobile application and designing the whole set of 3D models.
The App is presented on the market as a tool for Visionnaire sales agents, interior designers and clients to sketch the house and rooms where the brand furniture will be installed. In fact, the rooms are accurately recreated by setting their architecture, dimensions and fixtures.
The user can personalise the areas by positioning, rotating and moving 3D models in the rooms and changing their colours and materials.The layouts made by users can be shared on social networks, building a Visionnaire-inspired luxury-furniture community. In these regards, the app is a unique tool enabling the users to design and personalise in real time 3D models, offering a competitive, high-quality, virtual-reality experience.
The App is and will be updated in order to provide to its users the latest entries in Visionnaire catalogue, while continously improving exhisting models and functions.
The Visionnaire collection counts more than 1850 products covering all the living areas (from living to bedroom, from wellness room to kitchen, and even an outdoor collection) both in private and public spaces.
The brand is present in more than 55 Countries with a network of 23 monobrand shops including Dubai, London and Milan.
Visionnaire app is available for iPad and iPad Pro on the App Store: https://itunes.apple.com/us/app/visionnaire/id1217544743