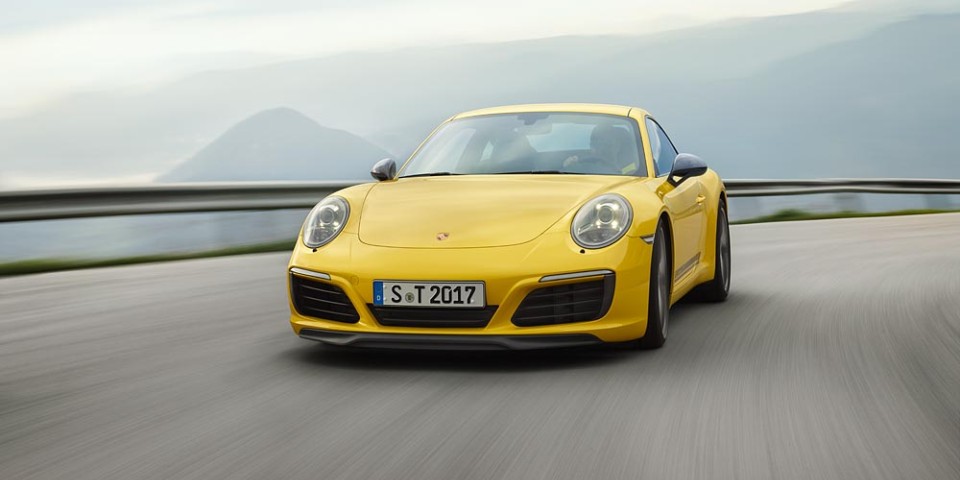 Porsche is bringing back the puristic concept behind the 911 T of 1968, with the lightweight 911 Carrera T
The vehicle is lighter in weight, offers shorter transmission ratios from the manual gearbox and rear-wheel drive with mechanical rear differential lock for an enhanced performance.
The new model's stylish exterior is based on the 911 Carrera and its engine delivers 272 kW (370 hp). Customers will have the option of rear-axle steering with this model, which is not available for the 911 Carrera.
The 911 Carrera T is designed to enhance sportiness and deliver lightweight construction: The rear window and rear side windows are made from lightweight glass and the door trims feature opening loops.
The sound absorption has been largely reduced, while the rear seats have been omitted along with the Porsche Communication Management (PCM), though both are still available on request at no extra expense.
The 911 Carrera T will be available from January 2018 and can be pre-ordered now.