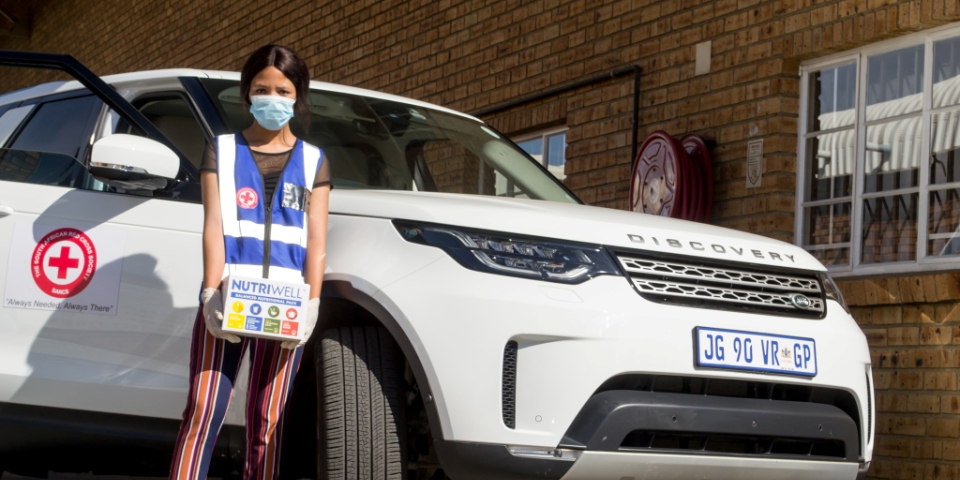 Jaguar Land Rover South Africa and the Minnie Dlamini Foundation have teamed up to help feed orphans and elderly around the country who may not have access to regular meals during the COVID-19 lockdown.
The South African Red Cross will now use Land Rover vehicles to distribute food parcels and continue to educate communities about the coronavirus.
The non-profit #FeedingSATogether initiative has already seen the delivery of 90 Nutriwell food packs to the Khyalethu School near Knysna in the Western Cape, and with the help of the South African Red Cross Society (SARCS) a further 200 packs have been distributed to orphanages and old age homes in Soweto, Daveyton, Germiston, Brakpan and Benoni.
Jaguar Land Rover and Minnie Dlamini are now calling on any company, business or individual who is able to contribute to the cause, to donate to the campaign in order to extend the service to other areas.
Minnie Dlamini, Jaguar Brand Ambassador, said, "Hunger is a daily battle in South Africa, even outside of the harsh circumstances many find themselves in at the moment. The lockdown period, although absolutely necessary, has shined a light on the fact that malnutrition and hunger is a massive challenge which has only been intensified by this pandemic."
One Nutriwell food pack is normally priced at R250 and can feed a single person for up to one month. It includes vegetable soup, soya mince, instant porridge and nutritious instant shakes. For this initiative Nutriwell has made the packs available for a discounted price of R220, and each delivery also includes a hand sanitiser from Minnie Dlamini's own line of personal beauty products.
Diageo South Africa, a leading spirits manufacturer, is providing the main ingredient (alcohol) in the sanitisers for free.
Jaguar Land Rover, in cooperation with the Minnie Dlamini Foundation, has set up a Backabuddy platform where anyone can donate to the cause. All proceeds will be used only for securing additional Nutriwell food boxes, which will be distributed to those in need by the South African Red Cross. The Red Cross will identify the respective orphanages and old age homes where deliveries can be performed safely and are most needed.
In South Africa, 11 Land Rover vehicles have been made available to SARCS in its efforts to combat the spread of the virus.