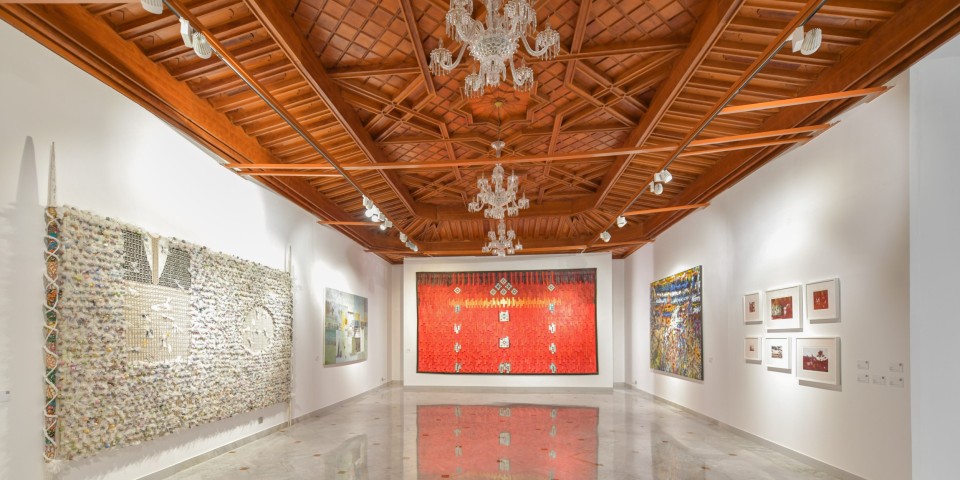 The second stage of the exhibition « Prête-moi ton rêve » (Lend Me Your Dream) will take place from December 6, 2019 to January 28, 2020 at the Museum of Black Civilisations.
The Dakar stage of the traveling pan-African exhibition will be curated by commissioners Yacouba Konaté and Brahim Alaoui, beside the scientific committee of the Museum of Black Civilisations. In conjunction with the main exhibition, the museum will host a tribute exhibition, dedicated to a group of Senegalese artists.
The exhibition titled Les Émergents will be entrusted to the young curator El Hadji Malick Ndiaye, who will be given free reign at the Théodore Monod Museum in Dakar. Throughout the duration of the exhibit, conferences and roundtable discussions will be organised, focusing on the following themes: "Deberlinisation"; African contemporaneity; the pan-African paradigm of the 21st century; scientific challenges and industrial technologies of the 21st Century; religions and societies; Africa and its diasporas.
The exhibition will continue until the 28th January, 2020, before following onto its next stops across the African continent.