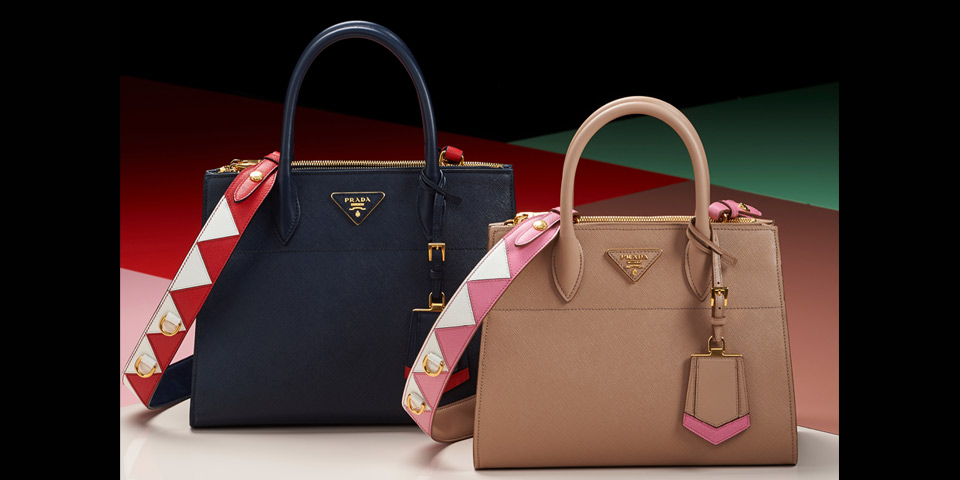 Prada's new Paradigme bag was showcased in the Prada 2017 cruise collection.
The first variant, made of Saffiano leather and available from Spring 2017, features a contrasting two-tone Greek fret geometric pattern on both the upper side of the bag and the strap.
The strap features a unique design with metal rings for attaching Prada charms and tricks or any other everyday object. The name holder attached to the handle has miniature detailing in contrasting colours reminiscent of the Greek fret pattern.
The raw edge design, which reveals the ribbing of the leather, gives the bag a sporty and modern look. While the option of two different sizes offer both volume and functionality.