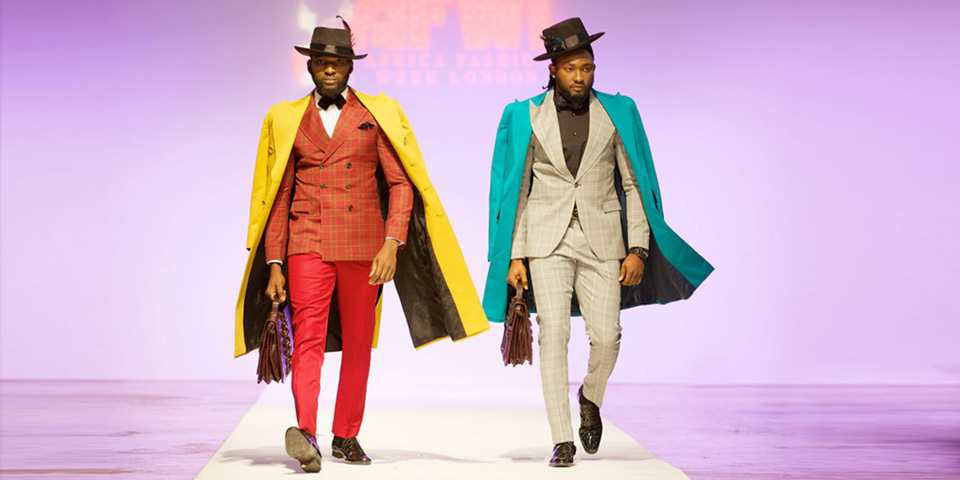 Caesar Couture - a bespoke men's clothing line based in Lagos, Nigeria - showcased its Spring/Summer collection at Africa Fashion Week held at The London Olympia West Hall, Kensington, London
Founded back in 2000 the Nigerian fashion label stole the spotlight at this year's show, with founder Esosa Ogedegbe gracing the catwalk with a number of male models who showcased his collection.
The clothing line uses specially handpicked fabrics to create its vast collection of tailor-made suits. In the near future, Caesar Couture plans to diversify into female clothing.
"We are very detailed and because we know that not everyone can wait five weeks for a bespoke suit, we pay attention to timelines and ensure we get it to our clients in just three weeks. With us, your satisfaction is indeed guaranteed. And for us, this is our success story," a statement on Caesar Couture's website.
Bespoke suits can be requested through the contact page on http://www.caesarcouture.com/