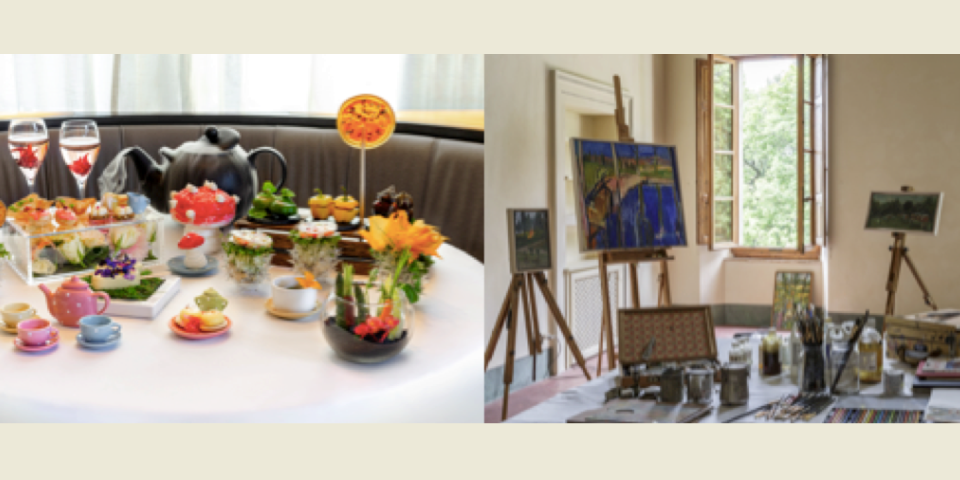 Mandarin Oriental Hotel Group, Baglioni Hotel London and Borgo Pignano, Tuscany are offering art programmes that readers can enjoy from home and plan for at a later date as well
Mandarin Oriental Hotel Group has partnered with one of the world's foremost art authorities Sotheby's Institute of Art to offer online courses to enthusiasts and aficionados looking to broaden their knowledge and gain insight. The partnership allows hotel FANS eligibility to enjoy discounts on six to eight week-long courses in a variety of specialities.
This summer, opening 27 June, the Victoria and Albert Museum is taking visitors on a journey into the world of the Mad Hatter, the Cheshire Cat and the Queen of Hearts. The immersive and theatrical exhibition Alice: Curiouser and Curiouser charts the evolution of Alice's Adventures in Wonderland from manuscript to a global phenomenon beloved by all ages. Baglioni Hotel London is offering tickets to the exhibition when booking their Floreale Meets Alice Afternoon Tea. Highlights include an Itsy bitsy garden pinzimonio with a marjoram drip, chamomile lollipop and Lavender jam and blackberry scones.
Set in the heart of a picturesque 750-acre organic estate in Tuscany, Borgo Pignano has a long-established collaboration with The Royal Drawing School in London. The light and beauty of Tuscany offers an incredible backdrop for an intensive and often transformative period of drawing and painting in the landscape and there is always an Alumni staying at the estate who are available for private drawing lessons. Guests can take advantage of the free canvases and painting supplies available at The Villa – the noble house of the estate – and of course are able to take home their pieces of art. Due to the property's strong connection to art, guests can enjoy rotating contemporary art exhibitions at the Pignano Art Gallery, curated every six months.