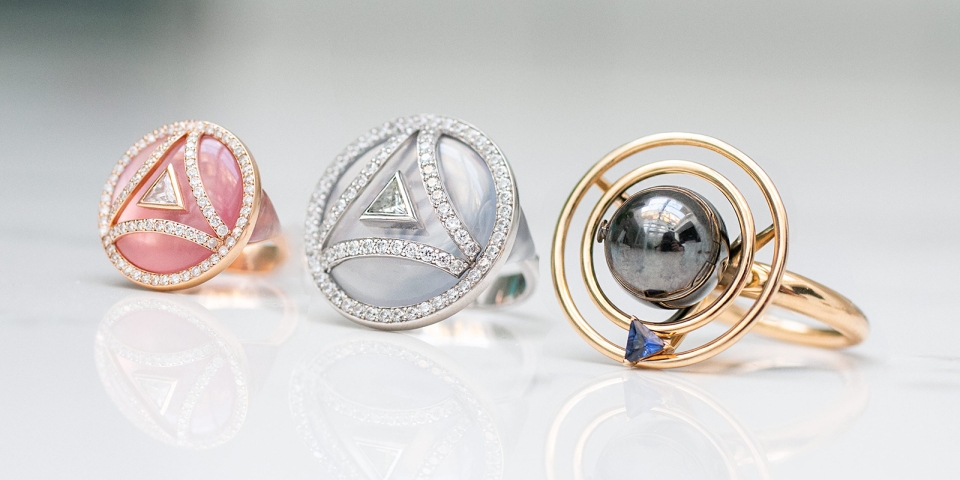 Reflecting on centuries of precious stones and jewellery history, Olga Pekarevskaya founded Maya Gemstones in 2016 after being drawn to the rare, triangular cut of diamonds.
Maya Gemstones was created in 2018 by Olga Pekarevskaia, the founder of several businesses.
Analysing diamond cut presented in the jewelery market, Olga noticed that the triangular shape is rarely used. Committed to bringing innovation into her projects, Olga then decided to create a triangular cut competitive to traditional ones.
Named after Olga's eldest daughter, the brand's signature triangular cut offers a unique blend of colour and shine matching or surpassing more traditional rounds cuts.
At the heart of the Sonya collection are triangular stones and pearls which represent Peace, Goodness and Wisdom.
For all further information, visit www.mayagemstones.com