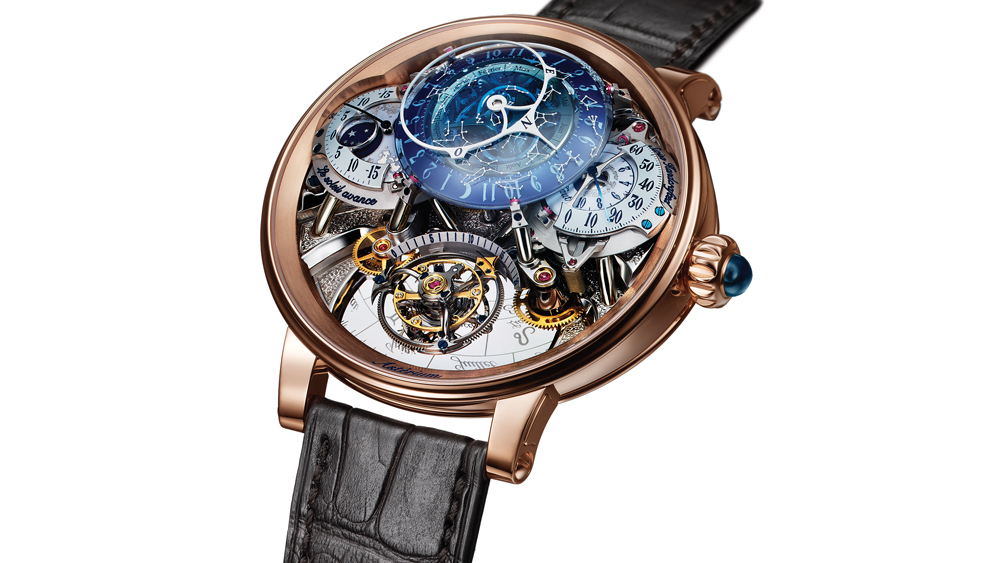 The House of BOVET is proud to highlight the Engineering Brilliance presented in the three icons of the astronomic collection. The RÉCITAL 18 SHOOTING STAR®, RÉCITAL 20 ASTERIUM®, RÉCITAL 22 GRAND RÉCITAL® combine the decorative arts with watchmaking excellence in an innovative structure characterized by the emblematic "writing slope" case designed by Mr. Raffy.
Nine patents have been filed throughout the development of these three jewels of the high watchmaking craft, including one for the last creation, Tourbillon Récital 22 Grand Récital®, which was awarded the 2018 Aiguille d'Or at the Grand Prix d'Horlogerie de Genève.
With its 5 patents, this timepiece invites the collectors and enthusiasts to observe the three heavenly bodies that set the pace of our lives: the sun, earth, and moon.