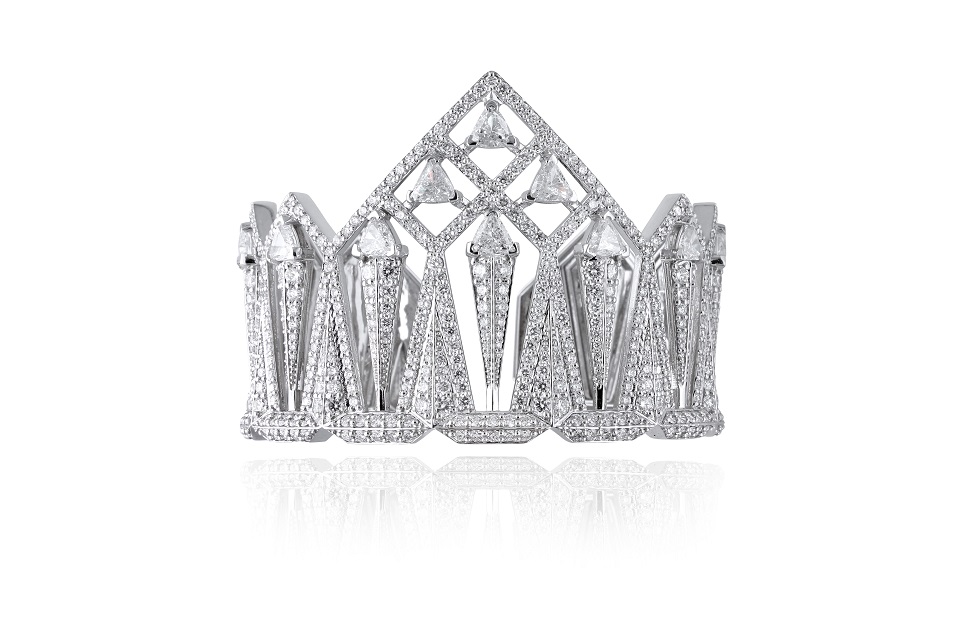 Introducing the Amara collection, the ethos behind this striking collection lies in the empowerment of women, and the unleashing of their super powers.
Amara is better known as the eternally strong and beautiful. Inspired by armour, weapons and stars, using Trillion cut diamonds, black onyx, colorless & black round diamonds set in 18K white and rose gold. Each piece is a call to your inner goddess and embodiment of the "Wonder Woman".
The ranges includes earrings, rings, necklaces, bracelets, cufflinks and tie clips.
If you are not familiar with the brand, Alessa was founded in 2009 by Alessandra Robles and Yuvraj Pahuja after their studying years at the Gemological Institute of America. Yuvraj comes from a family who has worked in the jewellery industry for generations, while Alessandra's passion for jewellery made the perfect tandem to launch their own designs.
To see more jewellery pieces, visit https://alessa.jewelry/