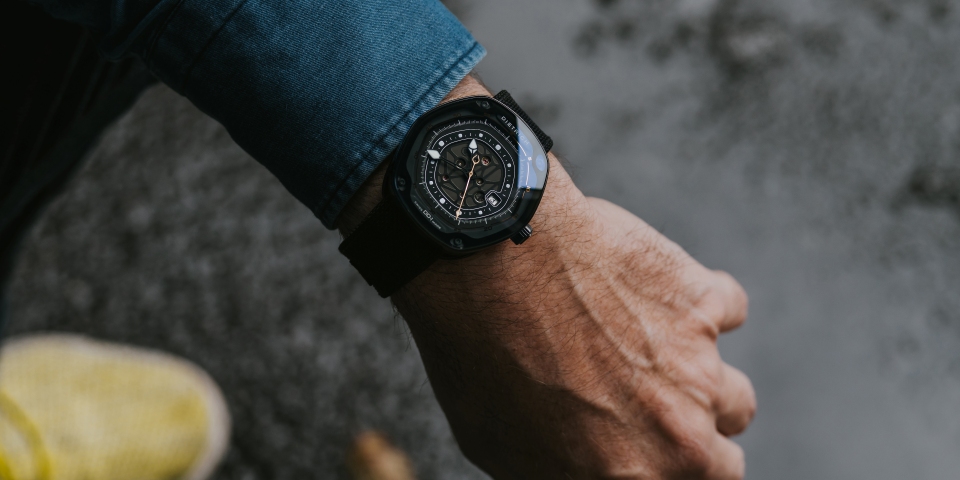 DIETRICH, with the help and support of the renowned communication agency MCH Global, has developed a new brand positioning of Dietrich Watches and designed a new advertising campaign for the DD-1 DIETRICH watch.
This strong statement campaign will continue grow DIETRICH brand recognition and people all around the world will recognise themselves in DIETRICH's values of aesthetics and refusal of the status-quo.
Watches are primarily designed as time instruments. But watches are also a status symbol, a prestige factor and offer plenty of conversation starters. Watches advertising campaigns often convey an old way of thinking. Strong successful men or professional athletes are used as heroes to make men feel just as good when they own a certain watch.
Under the direction of creative director Christine Florence Hansjosten, the creative team of MCH Global worked out the positioning with these prerequisites: "The owner-managed watch brand of Emmanuel Dietrich deliberately dared to hug the competition with a wink. Dietrich watches are for men who have nothing more to prove." The campaign encouraged men to rethink their status symbols. "We are talking more and more of meaningfulness and empowerment. Women are encouraged to feel strong, great and beautiful. I would like to encourage men to feel the same. When we talk about watches, we talk about time - and stereotypes are simply no longer up-to-date"
A daring performance in the midst of competition
The campaign includes six different OOH digital screens, located in the middle of Bahnhofstrasse in Zurich activated in two waves. The campaign will be extended with classic advertisements and on social media.