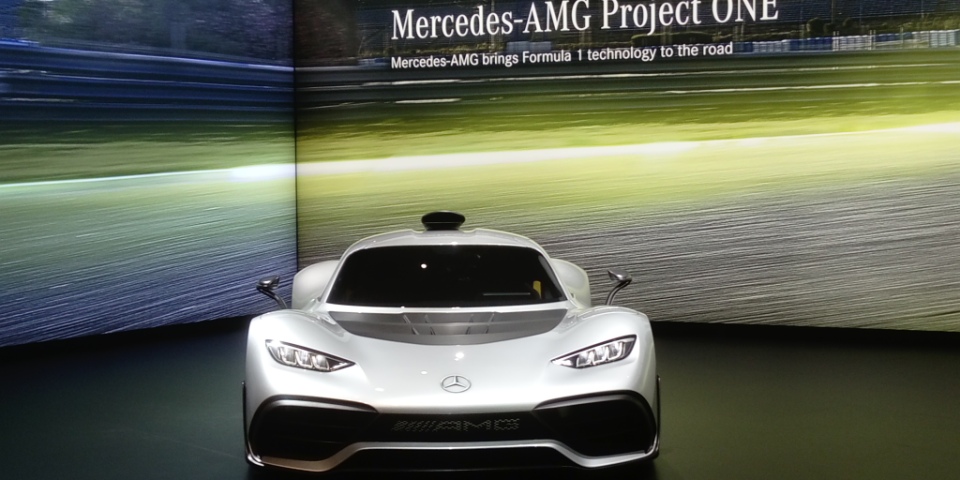 F1 technology comes to the road with Project ONE. (Photo: Georgia Lewis)Mercedes-AMG has thrown down the gauntlet with a supercar that incorporates environmentally friendly credentials along with raw power
The Mercedes-AMG Project ONE is, according to the German automaker, bringing "F1 technology to the road". It is a high-performance hybrid capable of more than 1,000hp with a top speed in excess of 350km/h. It was launched at the Frankfurt Motor Show and it is now on display in the Middle East for the first time at the Dubai Motor Show.
Priced from $2.8 million, Project ONE is able to produce so much power thanks to one 1.6-litre V6 turbo petrol engine and four electric motors. Of the four electric motors, one is integrated into the turbocharger, one is installed on the combustion engine and two drive the front wheels.
This latest offering from the performance car part of the Stuttgart business is a fine way for AMG to celebrate its 50th anniversary.