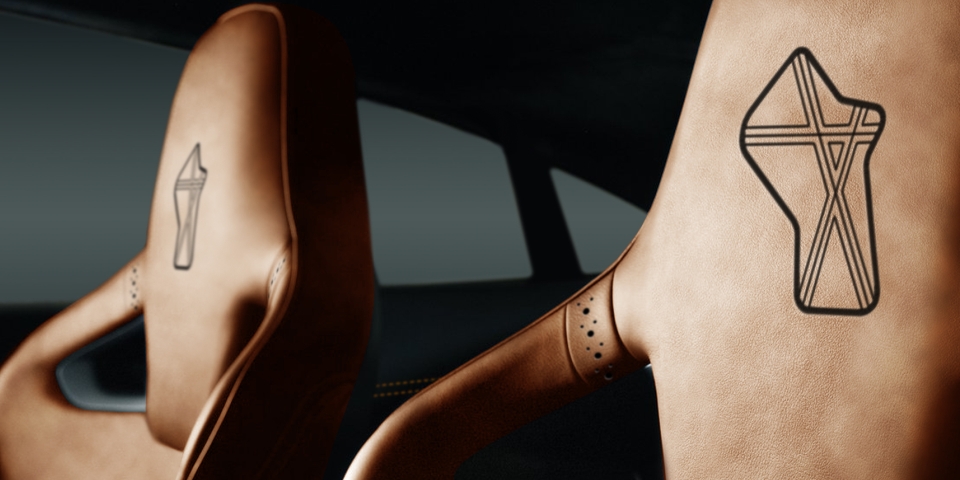 David Brown Automotive has unveiled further images of the upcoming Speedback Silverstone Edition before the Grand Tourer is revealed in full at the Geneva International Motor Show
David Brown Automotive's most perfomance-driven model ever, which will feature levels of intricacy and craftsmanship reflective of its high performance stature and will be showcased in Geneva in March.
The Antique tan leather sports seat is a stand-out feature of this car and boasts intricate 'broguing', a method that involves delicate complexity. The car takes clear inspiration from iconic 1960s racing GT cars, Speedback Silverstone Edition.
"The aeronautical and motorsport design details of the Silverstone Edition add up to offer the ultimate performance Grand Tourer," said David Brown, company founder and CEO. "Not only have we shaped the car to be visually striking, its sporting visual appeal of the car is boosted by the car's outstanding performance credentials. Speedback Silverstone Edition is true to form, delivering over 600 horsepower, and we can't wait to reveal all in Geneva."
The full price of the Speedback Silverstone Edition will be revealed when the car is unveiled. David Brown Automotive's exisiting models include Speedback GT, priced from $729,000 and Mini Remastered with a list price from $105,000.