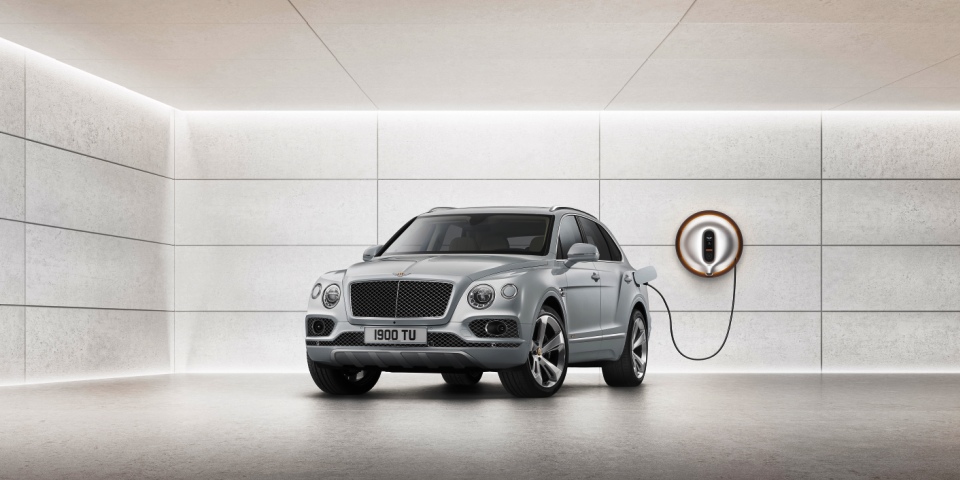 Bentley has joined forces with renowned creator, Philippe Starck, to create a unique and intelligent recharging unit concept for Bentayga Hybrid customers – the Bentley by Starck Power Dock
The unit features a clean and refined design with great attention to detail from both Bentley and Starck, using sustainable and technological materials. The elegant surround is formed from pressed eco-linen with bio-sourced thermosetting resin, while the domed frontage is fashioned using a hot-pressure aluminium casting.
Starck's Power Dock concept – with its tactile surfaces and inviting aesthetic – will encourage Bentayga Hybrid customers to plug-in whenever they are at home. The unit ensures each journey begins with the maximum electric-only range.
It has been designed to keep charging cables neat and safe at home, while also bringing a sophisticated and timeless touch to the act of hybrid recharging, acting as a functional piece of art that will enhance any home.
Phillippe Starck, a long-standing Bentley customer, describes the ownership experience as "a love story". "You don't like a Bentley, you love it. The relationship with a Bentley is not about bio-design or horsepower, it's a mental and sentimental relationship," he explained.