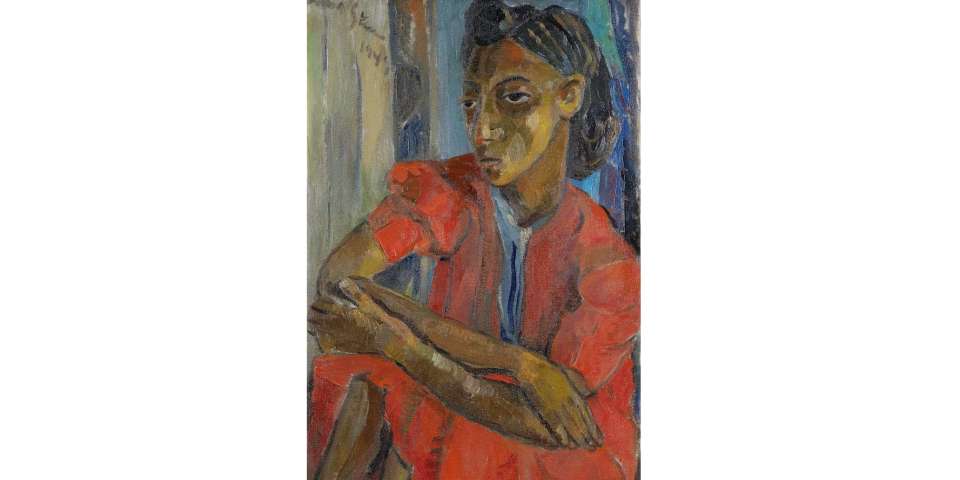 The Red Dress by Irma Stern will lead The South African art sale, to be held at Bonhams' New Bond Street saleroom in London on 13 September 2017
The portrait, which was painted in 1949, is a sensitive depiction of a young Cape Malay woman.
The features of the piece are delineated in bold black strokes that exude artistic confidence and is estimated at £250,000-300,000.
The red highlights on the woman's nose and forehead echo the vibrant pigment of her dress, whilst the blue of the background is picked up in her scarf.
Bonhams director of South African Art, Giles Peppiatt suggests that the portrait derives much of its power from the artist's empathy for her sitter. He says, "Although she spent much of her life in South Africa, Irma Stern felt unsettled by Capetonian high society and always viewed herself as something of an outsider. She spent many years travelling, and was fascinated by the different cultures she encountered. At a time when the sitter would have been viewed as a second-class citizen, The Red Dress demonstrates a sympathy and mutual understanding between the white European artist and her subject."
Bonhams currently holds world records for sales of Irma Stern and Gerard Sekoto. In 2011, Stern's Arab Priest achieved an astonishing £3,044,000. Sekoto's Yellow houses, District Six sold for £602,400 in the same year.