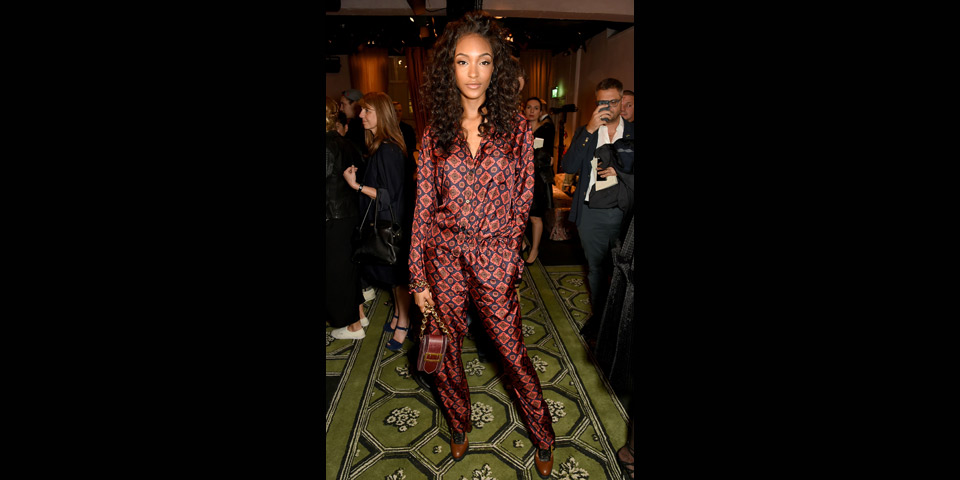 VIPs wearing Burberry's September 2016 collection including Poppy Delevingne, Priyanka Chopra, Lily James, Suki Waterhouse, Taylor Swift, Jenifer Aniston and Margot Robbie
Burberry's September 2016 men's and women's collections, which were showcased for the first time, are inspired by Nancy Lancaster's interior and garden designs and Virginia Woolf's novel 'Orlando'.
The creations reflect the way a house changes its character over the years, influenced by the people, clothes and cultures that inhabit it. Burberry brings together noble and authentic fabrics, blending denim and sweatshirting with cashmere and pyjama silks.
The collection features casual and formal looks for both night and day, all mixed together to create unique designs.