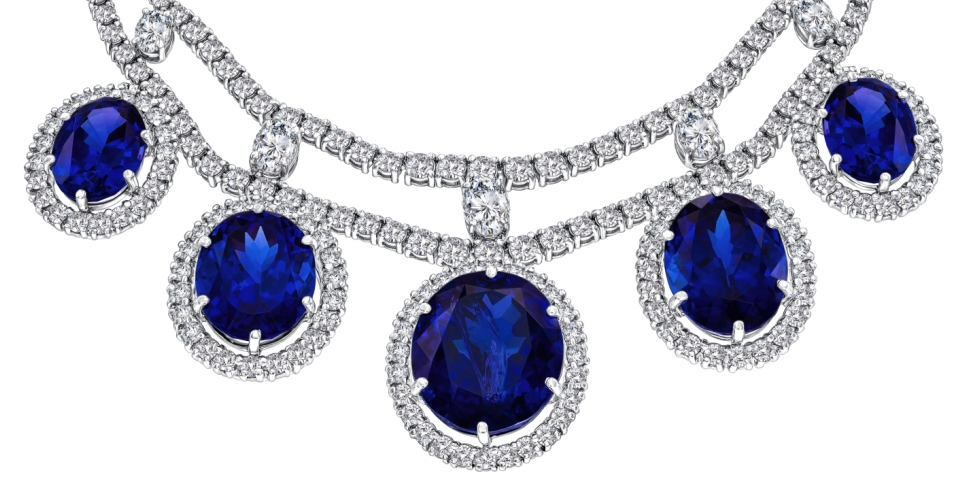 An 18ct white gold with a round & oval Diamond Tanzanite necklace from Tresor Paris. (Photo: Tresor Paris)A stunning and unique piece from London-based jeweler, Tresor Paris, made from 18ct white gold with a round & oval Diamond
The jewellery brand, located in the UK's diamond districtm Hatton Garden opened their new store in summer 2015. The company sells luxury diamond pieces (as pictured above) under the Tresor Paris name.
Tresor Paris has established its brand in the UK and worldwide by offering a selection of contemporary and classic crystal jewellery, silver jewellery, diamond jewellery and ladies and men's watches.
All the pieces are of high quality and present attention to detail, hand crafted from the finest metals and precious stones. Tresor Paris notes that their crystal jewellery is complimented by the use of stunning metals including sterling silver, stainless steel and allergy free titanium.
Tresor Paris offers a wide range of silver and crystal such as: silver bracelets, silver rings, crystal earrings, silver bangles crystal necklaces and more. The pieces come in a range of finishes, including classic sterling silver and rose gold plated sterling silver. The jewellery is perfect for those special occassions and can be mixed and matched.