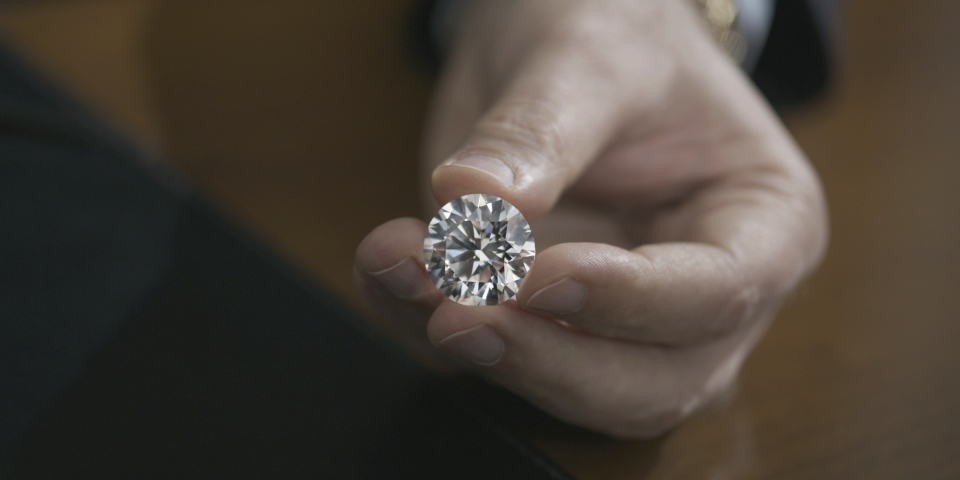 As the late great Marilyn Monroe once sang: diamonds are a girl's best friend. Now, Mouawad is bringing Miss Monroe's timeless words to life with the unveiling of the 51.12 carat Mouawad Dynasty diamond.
Originating from the Republic of Sakha, the Dynasty diamond was acquired by high-end jewellery brand Mouawad last year. At this time, the diamond was recognised as the biggest and purest of its kind in a collection of five stones offered for sale by Alrosa, the world's leading diamond mining company.
It took Alrosa a year and a half to fashion a high-grade diamond out of The Romanovs (a 179-carat rough named after Russia' Peter the Great who launched the country's first diamond cutting and polishing factory), before being further cut and polished by Mouawad's diamond polishers to create the Dynasty.
The end result is a 51.12 carat diamond, donning a D flawless clarity rating: the highest possible clarity grade. D is the highest colour grade for a diamond to achieve, with diamond's rated on an alphabetic colour scale from D-Z. The further down the scale, the more the diamond begins to develop a yellow or brown tint. That being said, D is an extremely rare diamond grade to come by (just for context, only 0.5 per cent of diamonds analysed by the Gemological Institute of America annually are rated D Flawless).
Speaking of their latest luxury feat, Fred and Pascal Mouawad, co-guardians of the Mouawad Group, remarked, "We are enamored by the history and traceability of the Dynasty, and are honored to be part of its historic journey."
They continued, "We have simply continued the extraordinary work Alrosa accomplished by embellishing the diamond further through the hands of our master polishers. To honor the Dynasty's history and take part in its journey we saw it befitting in renaming it 'Mouawad Dynasty.'"