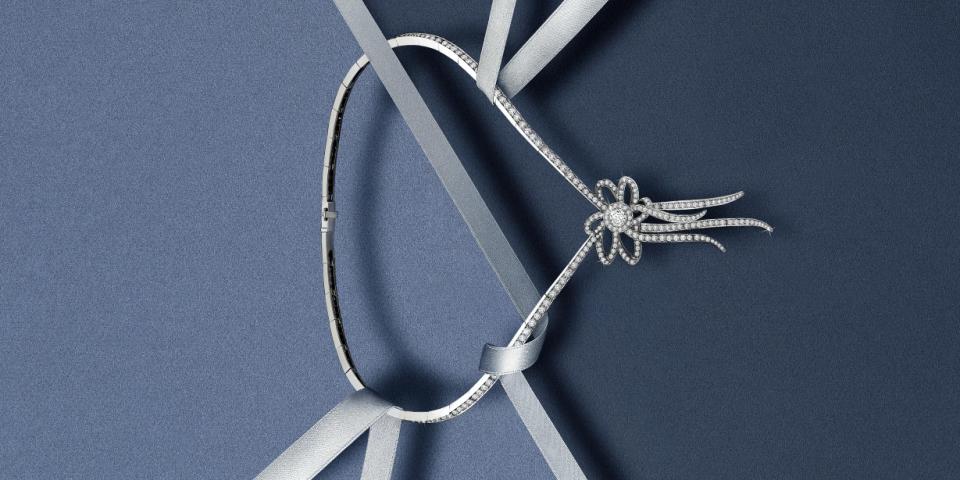 Lark & Berry, the world's first designer fine jewellery brand to use only cultured diamonds (also known as lab grown) and first ever in the JCK Design Centre using these diamonds won the JCK Design Center Editor's Choice Award
Lark & Berry won the award for the design of its asymmetrical Bow necklace, featuring 11.6 carats of luxury's finest diamonds.
The JCK Design Center Editor's Choice Award honours JCK Design Centre Exhibitors who break the boundaries of innovation and originality, combining new trends and classic ideas.
This award has been crafted to celebrate imagination and honour excellence in craftsmanship. Designers submitted the piece they feel best represents their brand.
JCK Las Vegas is the jewellery industry's one of the leading annual trade events, bringing together more than 30,000 of the world's most influential industry professionals including both wholesale buyers and brand exhibitors.
"To win first place for design at such an important event, against such prestigious competition was amazing," said Lark & Berry founder Laura Chavez.
"Our design award for the Bow necklace is one we'd like to dedicate to everyone out there buying and supporting cultured diamonds. Our fans know—and more people are getting to know every day—that cultured is a new way forward," Chavez added.