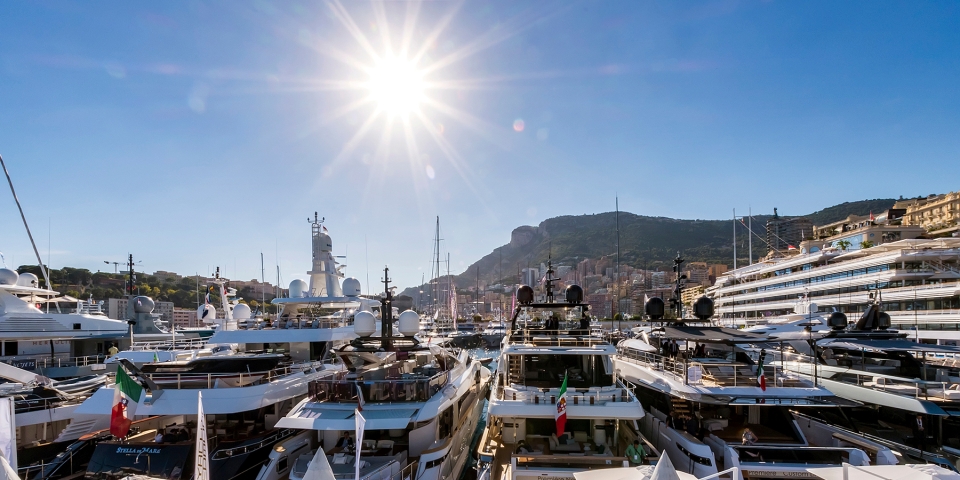 Luxury watch brand Ulsse Nardin has been unveiled as the official sponsor of The Monaco Yacht Show – the world's leading superyacht event.
The Monaco Yacht Show has played a pivotal role in the maritime world since 1991, with more than 125 now-off superyachts and megayachts gracing Port Hercules each year. 580 leading companies are also expected to showcase their contributions to the world of on-sea living; featuring superyacht builders, nautical supplier, designers and luxury manufacturers, as well as top-of-the-line water toys, cars helicopter and private jet manufacturers.
This year's MYS marks the Ulsse Nardin's 11th year in partnership with the event, bringing Swiss precision to the shores of Monaco since 2008.
"We're absolutely proud to renew this association with Ulysse Nardin, official sponsor of the MYS for the 11th consecutive year," said Gaëlle Tallarida, managing director of the MYS.
"Throughout their History, their deepest respect of the marine world, their continuous innovative spirit, Ulysse Nardin and the Monaco Yacht Show share same values".
During the event, visitors will be given an exclusive look at Ulysse Nardin's collection of sea-inspired timepieces in the Upper Deck Lounge, including its most recent model, the Diver Blue Shark.
A limited edition of just 300 models, the slim Diver Blue Shark turns heads with its stark blue strap and dial. Crafted from stainless steel with a blue PVD bezel and embellished with flourishes of bright orange, the model is topped off with the dramatic sihouette of a shark swimming through the dial's deep blue hue.
In keeping with the brand's maritime theme, the case back is also stamped with a 'blue shark' pattern – a fitting nod to last year's Diver Great White 44mm, which made its debut at last year's Yacht Show.
Despite living far from the sea, Ulysse Nardin, founder and namesake of watch brand, first sought to create maritime chronometers back in 1846. Since then, the brand has evolved to create innovative and inspiring timepieces from its Rue Du Jardin premises, where the brand has been based since 1965.
The Monaco Yacht Show takes place on 25-28 September in Port Hercules, Monaco. For more information, visit the event's website.