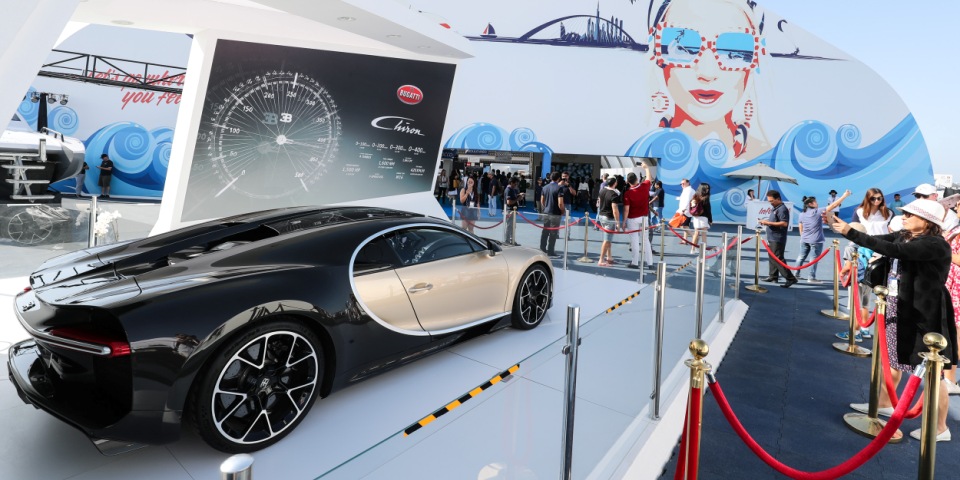 Hot on the heels of last year's success, the Dubai International Boat Show has opened for exhibition reservations for its 2020 edition.
With more than 450 boats on display (costing an estimated value of $4bn overall), the 27th edition of the Dubai International Boat Show has proved to be a roaring success. As a result, Dubai has maintained its title as the top maritime capital in the Middle East, climbing up the global ranks to become the ninth maritime capital across the globe. Last year's event also saw the debut of 71 new exhibitors, with 845 brands and companies including Gulf Craft, Oceano, Enata, Dominator Yachts and Heesen making their way to the Dubai World Trade centre to show off the best in on-sea living.
Nonetheless, it seems like things are only going to get better for the Boat Show - experts at Menon Economics & DNV GL predict Dubai will travel further up the ranks, becoming the fifth spot among the world's maritime cluster by 2024.
Dubai has managed to reiterate its authority as one of the richest places on the globe, with experts predicting a massive 27 per cent increase of ultra-wealthy individuals in the Middle East by 2022. This comes after 2,000 people worst at least $1m moved to the UAE last year, with the MENA region boasting the second highest fleet-to-billionaire ration across the board.
Speaking of last year's event, Riju George, show director of DIBS, said, "With a number of boat launches and unveilings of premium new yachts, the Dubai International Boat Show once again cements its standing in the global maritime industry through its variety of luxurious marine vessels and range of entry-level sea-toys and boats for all boating enthusiasts."
More than 36,000 paroused the Dubai Harbour at last year's event, including 5,000 VIP attendees and 1,300 trade visitors. Upwards than 2,500 divers also joined the ranks, with the 27th edition of the Boat Show marking the debut of the well-received Watersports Village.
Next year's Boat Show will take place on 10-14 March 2020.
Register your interest in the 2020 Dubai International Boat Show via the event website.