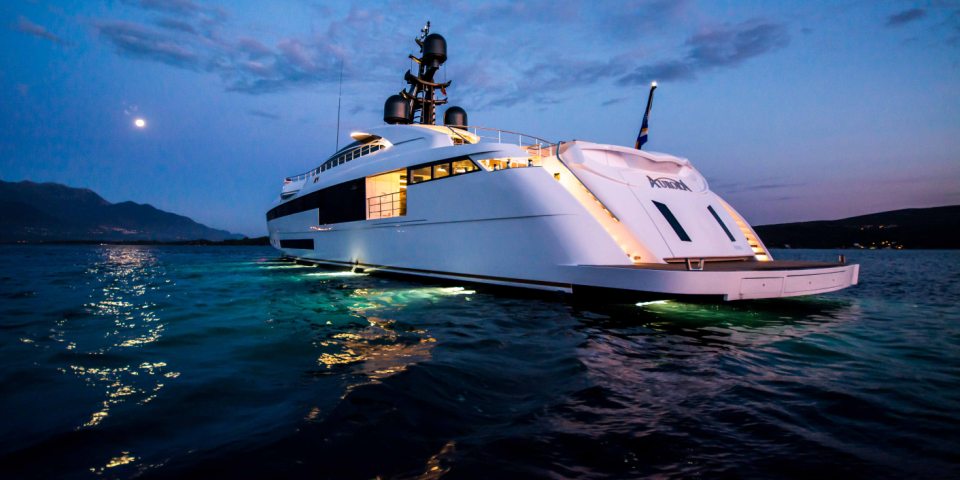 Aurora superyacht from Rossinavi. (Photo: Rossinavi)Italian shipyard company, Rossinavi, has unveiled two new vessels at the Monaco Yacht Show 2017
Both yachts which are completely custom in their design, has given Rossinavi the opportunity to present its firm as the only 'super yacht atelier', bringing together individual components, material innovation and showcasing ultimate style.

For Rossinavi, Monaco Yacht Show 2017 serves as a platform for the company to share both the design details of the two yachts and the innovation behind them.
Aurora, a 49 metres aluminum super yacht, explores the owner's passion for sport and adventure through its creative design and intricate detailing. The luxurious living space is truly modern in its design and presents unique details in the custom-made furniture, which adds a personal touch. It offers three large social areas, including a sunbathing area or 'beach salon' and gives the owner maximum privacy, while allowing them to enjoy the natural surroundings.
Endeavour II, another creation from Rossinavi, is equally unique in its design and is fully customised, combining urban living with luxury residential interiors, not in line with traditional yacht design. Inspired by East Asian culture and philosophies, the interiors of Endeavour offer a sense of serenity and sophistication. The yacht is reminiscent of bamboo gardens and features circular oak columns of different sizes. Blood red accents are featured throughout a neutral palette.