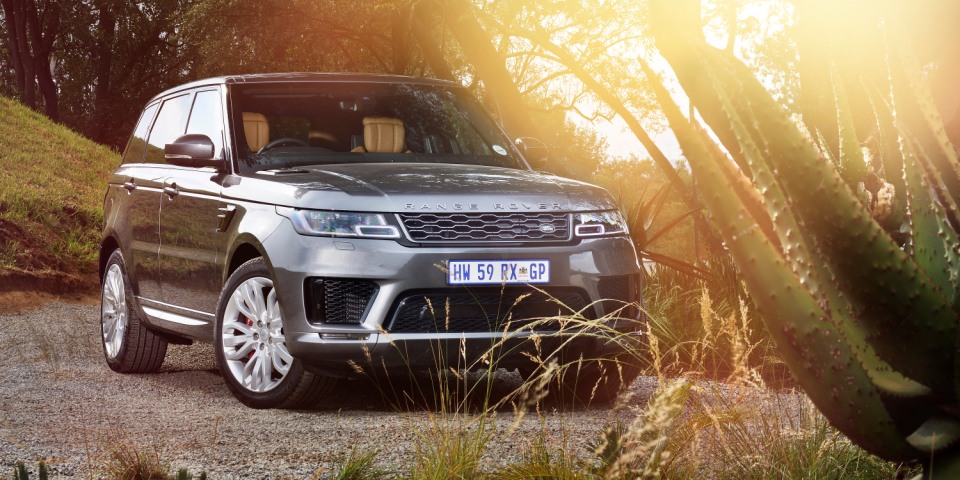 On a mission to revolutionise the world of luxury travel, Range Rover has added two electrified models to its South African roster.
Both the Range Rover and Range Rover Sport PHEV are designed with an eight-speed automatic transmission to blend high-speed comfort with sustainability. This future -friendly approach is built in to the very fibre of Range Rover's new cars, with the charging cable access point is hidden away behind the iconic grille badge of each eco-minded model.
Drivers can customise their experience behind the wheel with the help of two different driving modes: firstly, Parallel Hybrid Mode combines petrol and electric drive to maximise fuel economy and, alongside built-in GPS altitude data, makes for smooth sailing towards your destination. On the other hand, EV (Electric Vehicle) Mode runs solely on an electric motor for up to 51km using the energy stored in the battery for a quiet, emission-free trip.
The electrified Range Rover and Range Rover Sport PHEV feature a gesture sunblind, allowing travellers to open and close the blinds with a flick of the wrist; as well as LED headlights and an activity key for drivers who don't care for carrying around key fobs.
For those dreary long journeys, Range Rover's seats offer 25 different massage programmes powered by Hot Stone massage technology, all of which are dedicated to adding extra comfort on transit.; and in typical 2019 fashion, passengers can control seat functionality via a smartphone app, whether outside of the car or en route. Similarly, for the business-oriented traveller, each model contains up to 17 connection points including domestic plug sockets and USB, as well as 4G Wi-Fi hotspots for up to eight devices.
The Range Rover and Range Rover Sport PHEV are priced from US$152,736 and $113,433 respectively.